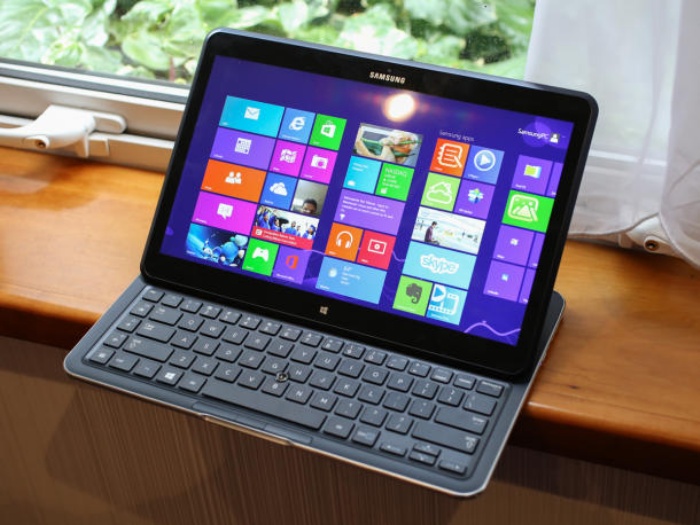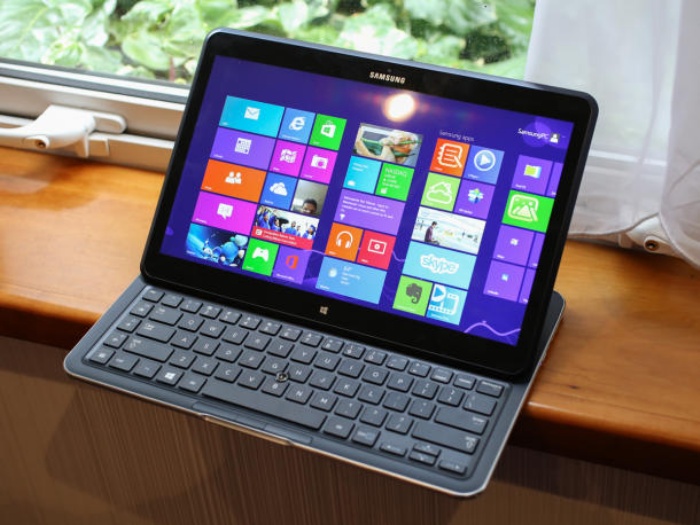 Samsung wants to crush the competition and they're pulling out all the stops with the ATIV Q. It's a tablet-hybrid laptop that not only runs Android, but Windows 8 too. As if that's not enough, it comes with a sharp 3,200 by 1,800 qHD+ display. The ATIV Q measures 13.3 inches diagonal, making it larger than Samsung's previous tablets. But that's probably just as well, especially when you want to use it with its keyboard.
Samsung's ATIV Q runs on a Core i5 Haswell, so you shouldn't be too concerned about Windows performance. Users can switch between both operating systems easily with a push of a button. In fact, both Windows and Android can actually run side by side. Samsung also made sure to keep important files and essential documents visible on both systems, so you don't need to switch between systems just to open a particular file.
Another highlight is the hybrid's hinge mechanism which lets users bend it into a number of positions, from typical laptop angles to rear-facing and pure tablet position. The ATIV Q comes with a 128GB SSD and 4GB of RAM.
Samsung hasn't announced the release date or any pricing information on the device, but we'll keep you posted!
VIA [ Geek ]