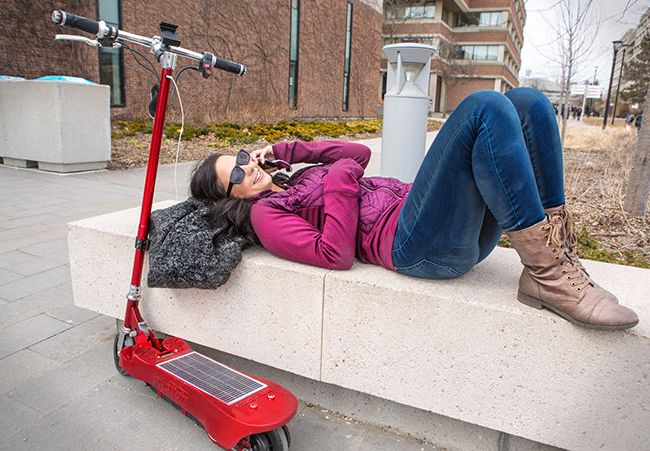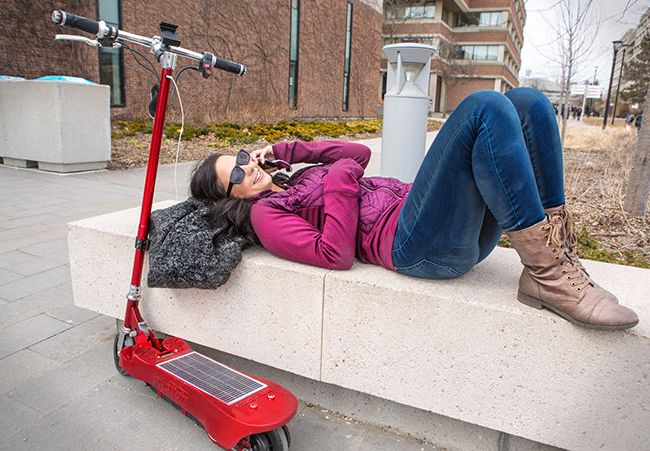 Can your scooter do what the Daak Photon Solar Boombox Scooter can? First of all, it does everything the average electric scooter can and more. It has a built-in solar panel, so it harnesses the energy of the sun whenever possible. In case solar energy isn't enough, the scooter then draws power from its battery.
It also functions as a powerbank, which means you can use it to charge up your smartphone, tablets, and other mobile devices. It also has a built-in speaker so you can play your favorite beats while you scoot along.
The Daymak Photon scooter is currently up for funding on Kickstarter, where a minimum pledge of $185 will get you one of your very own.
[ Kickstarter ]