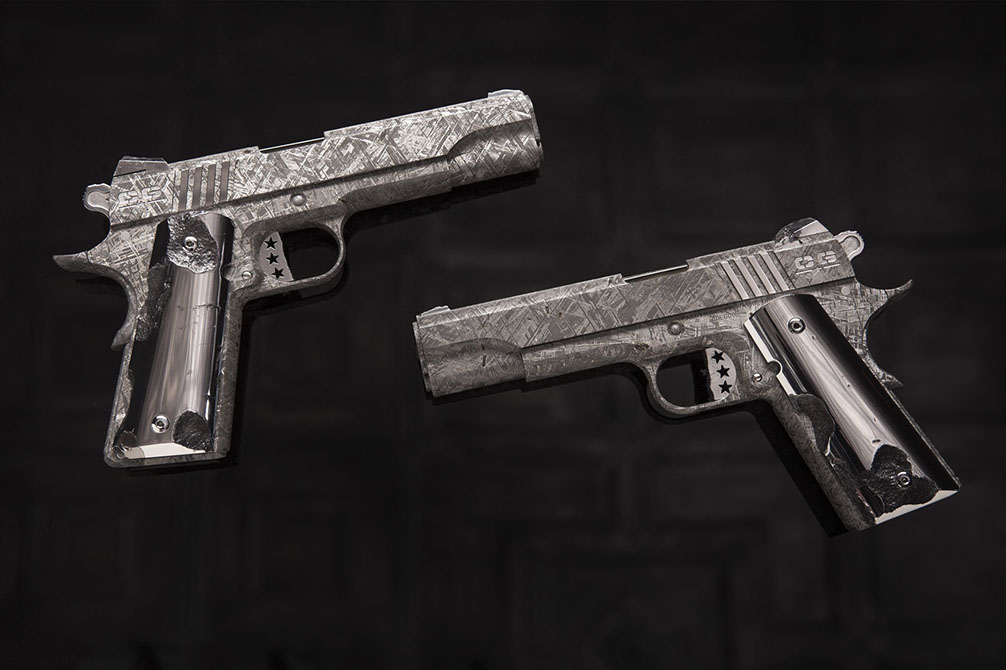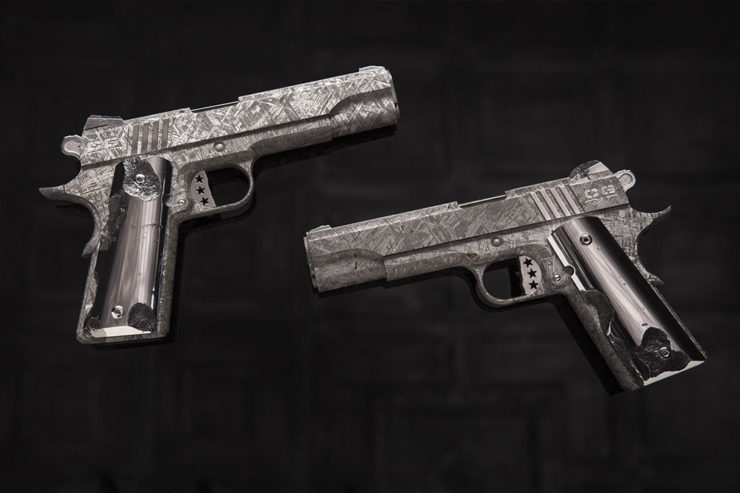 A really long time ago, a meteorite landed in what is now Gibeon, Namibia. The space rock itself is estimated to have been formed around the same time the Earth was: 4.5 billion years ago. And now, a US company called Cabot Guns took a 77 pound fragment from the impact, and used that to forge two classic M1911 pistols, originally made by none other than Colt. Their creation looks stunning, clearly highlighting the otherworldly nature of the material that forms it. It's called the Big Bang Pistol Set, and it's a one-of-a-kind item that is expected to be worth around $5 million. They're not only decorative either:
The pistols are fully-functional – and resultant of their National Match barrels, accurate; verified both on the rest and in off-hand shooting. Leaving nothing to chance in terms of functionality, our engineers used electron beam technology to meticulously add bimetal support only to the frame/slide rails, hammer, guide rod and extractor of the Big Bag set. – and the pistol's components, down to the barrel bushing and trigger – are 100% Gibeon meteorite.
That's really all there is to say about this, so come on over the fold and admire this work of art in a series of fascinating photos.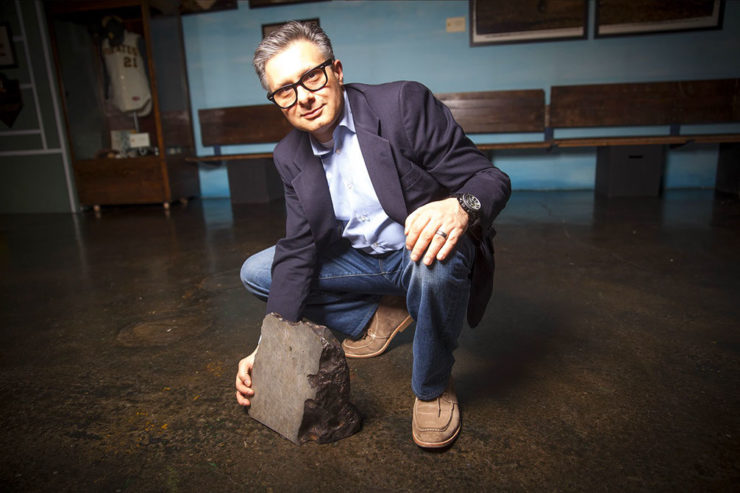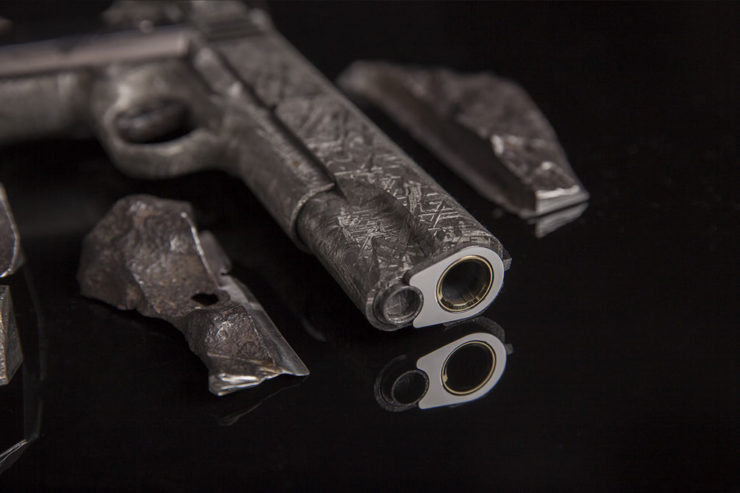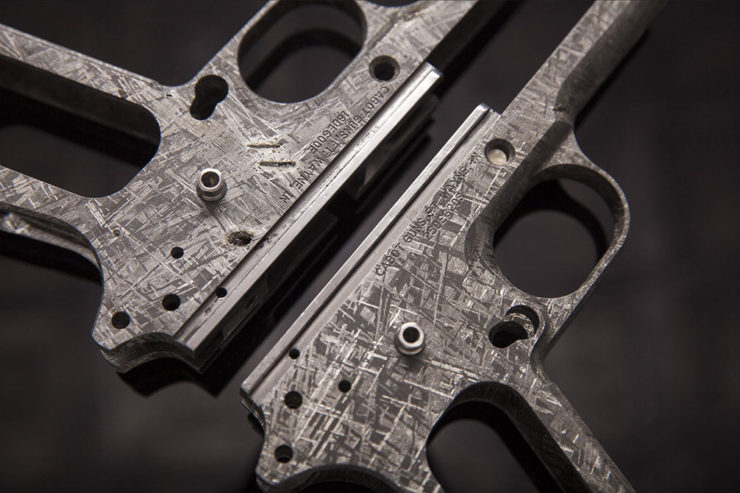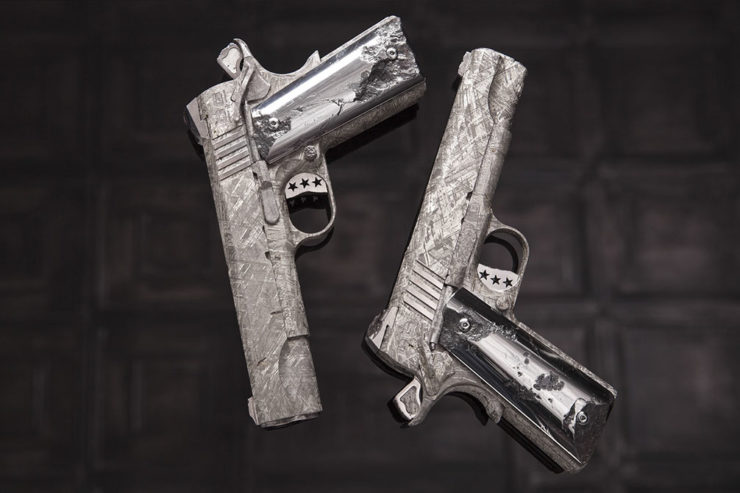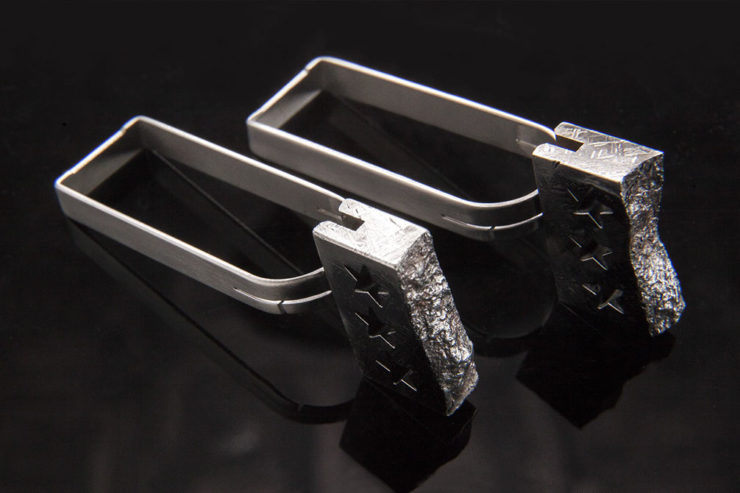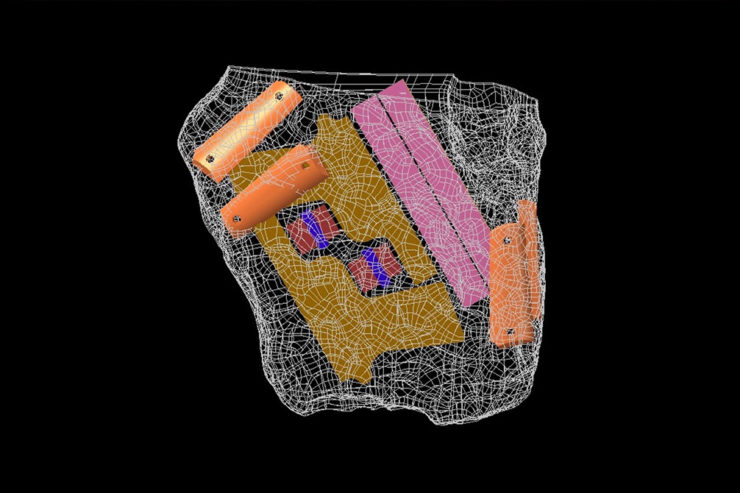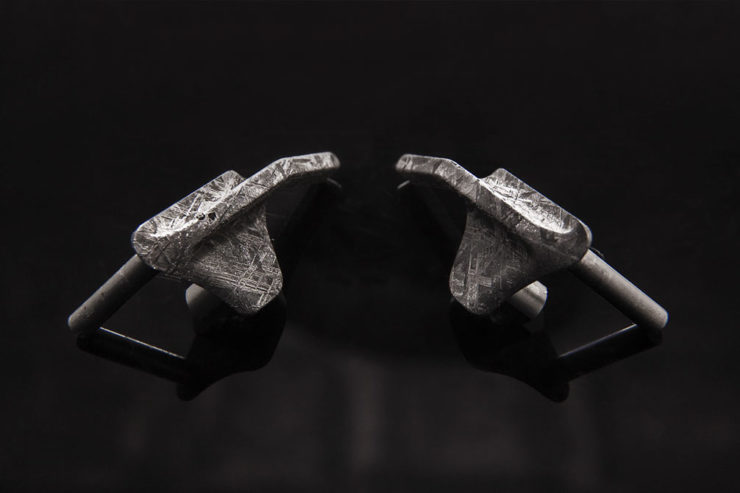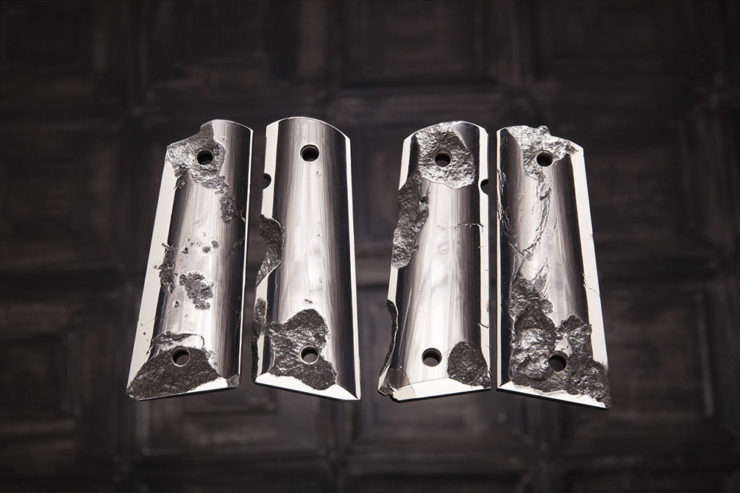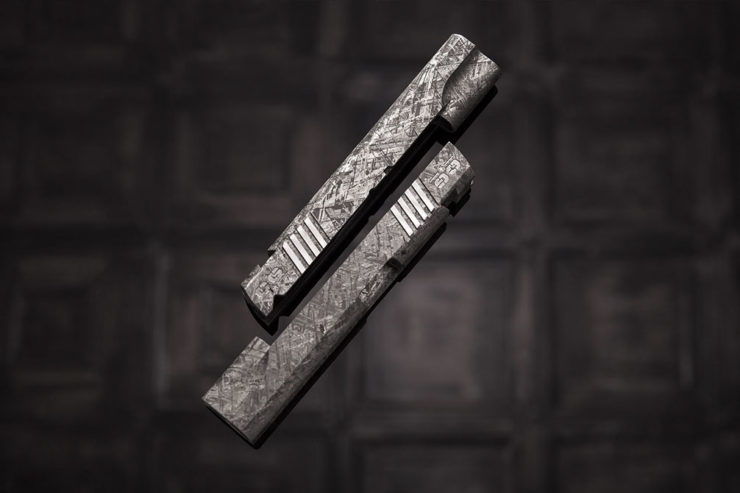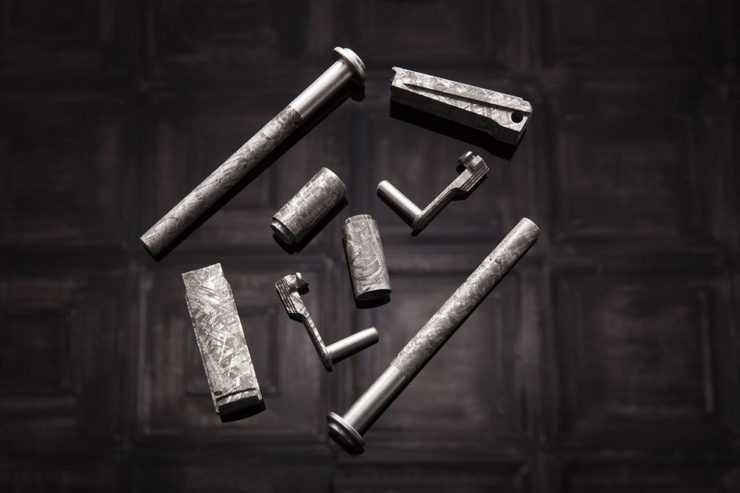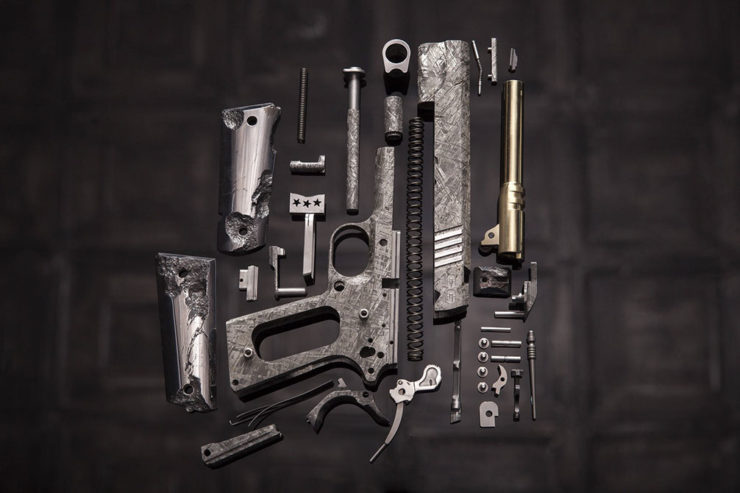 [ Product Page ]