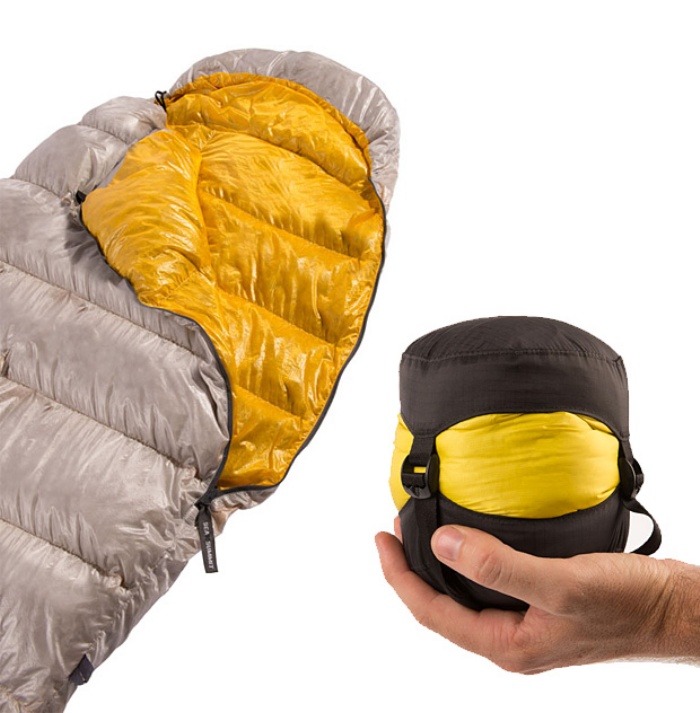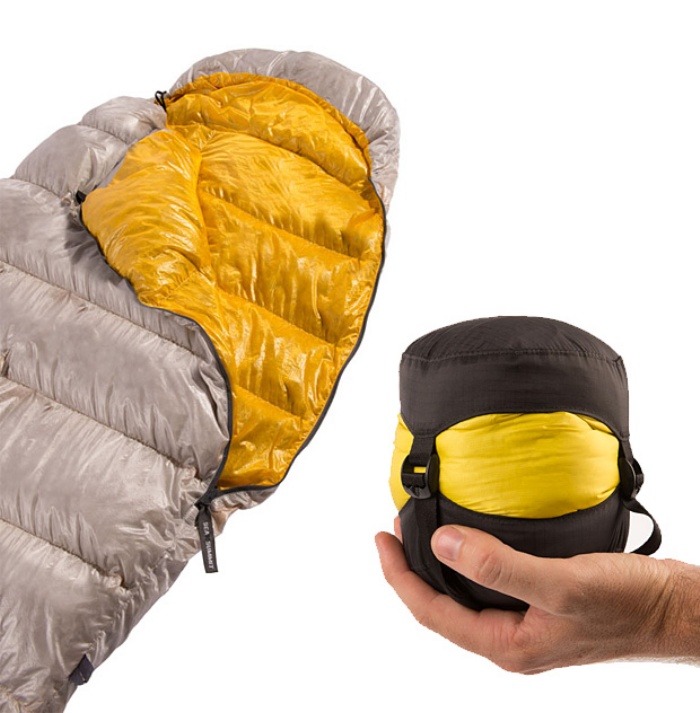 Camping and spending time in the great outdoors is fun. The packing part–not so much. There's only so much that you can carry in a backpack and it's unfortunate how much space a sleeping bag can take. That's a first-world problem addressed by Sea to Summit with their Spark SPI sleeping bag.
It's comfortable, as it's packed with 850+ loft goose down in an ultralight 10D shell. What sets it apart is its portability: even with its cushy comforts, the entire sleeping bag can be folded, rolled, and compressed into a ball of sorts that fits right in the palm of your hand.
Thee Spark SPI is available online for $390.
[ Product Page ] VIA [ Werd ]