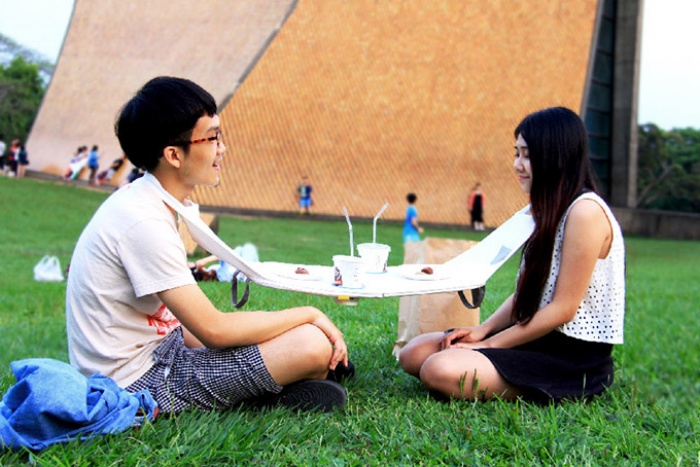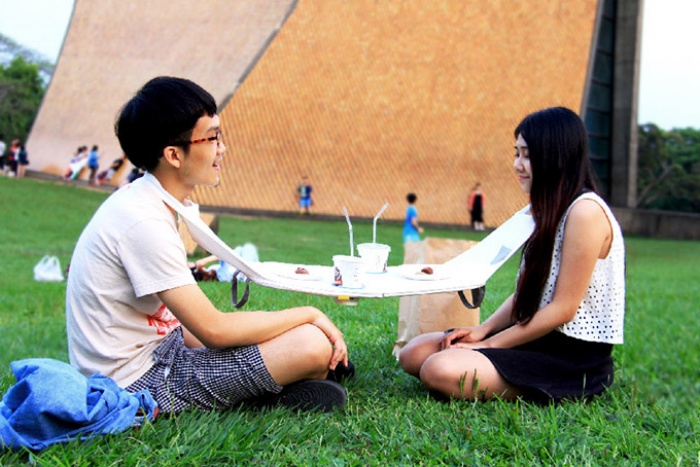 Picnics are fun, but it's hard to eat a decent meal without a table. That's why most people pack finger food and sandwiches in their baskets instead to prevent any potential mess. A concept by Michael Jan, who's an industrial design graduate from Taiwan's Tunghai University, might soon change all that though.
Michael came up with this portable folding napkin table that's essentially a cross between, well, a napkin and a table. Both ends are meant to be worn by people who are sitting opposite one another. The table-slash-napkin has slots for bowls and cups so you can have a proper meal without the fuss.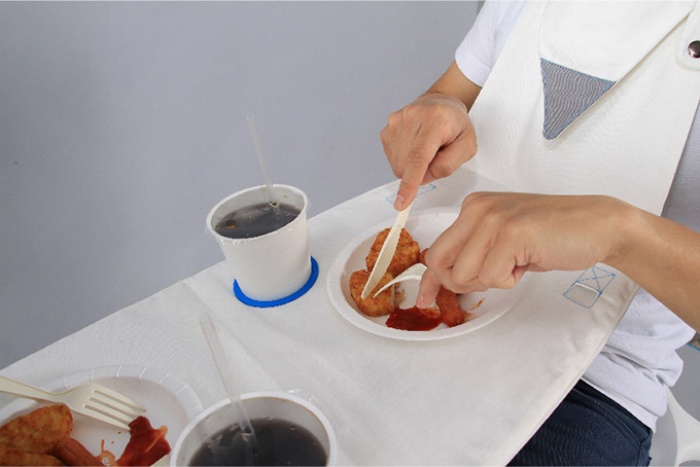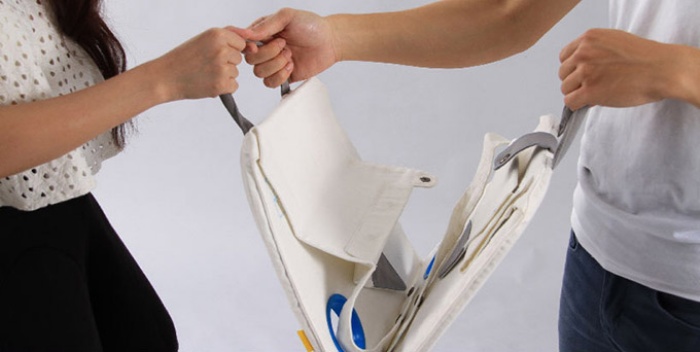 When you're done eating, just clear everything and fold it in half, and you're good to go. Pretty neat, huh?
VIA [ LikeCool ]