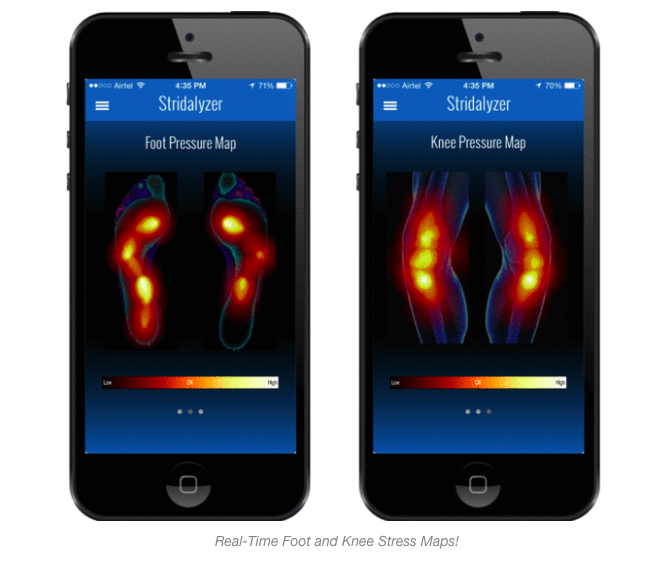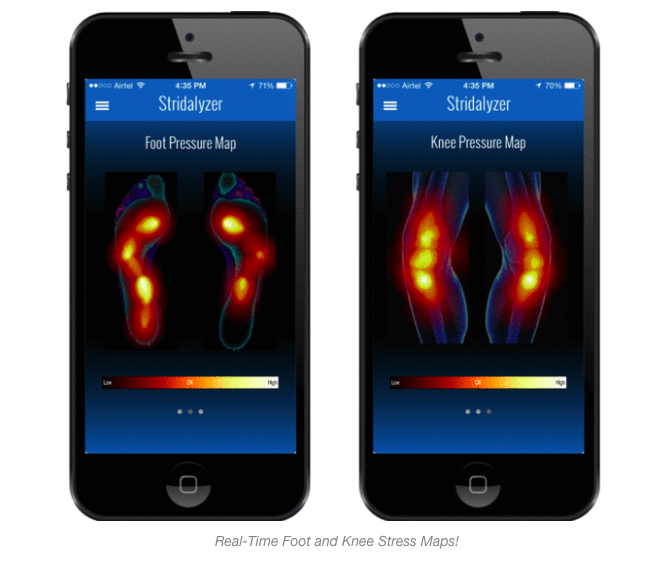 There are those that run to catch buses, and those that take buses to go running somewhere. You see, jogging is a freedom and an exhilaration few get to experience, yet as much as they can love something they can also love it wrong. Runners can develop bad habits, or even never learn the good ones in the first place. Smart insoles Stridalizer hopes to give you the sensor data you're missing to analyze your stride and develop a more efficient method of locomotion. Yes, there is such a thing as proper running form, although many do prefer to run comfortably regardless of any technical shortcomings. For those that care, here's how the Stridalizer works.
Once inside your kicks, the soles measure foot pressure across a variety of sensors, developing a moving image of your stride.
We have designed our solution to continue to monitor your run, and interrupt you only when it needs to "alert" you with some important information or quick guidance. For example, if you start persistently overpronating, or if your footstrike pattern changes, you will get a visual as well as an audio alert – this way you can keep your eyes on the trail and still get the information or advice that's relevant for you – WHEN it becomes relevant!

If you are trying to buildup your pace or find the optimal rhythm for your next marathon, Stridalyzer helps you monitor and track the three fundamental performance parameters: Stride Rate, Stride Length and the most elusive – Ground Contact Time. Using our patent-pending technology, we can measure ground contact time extremely accurately!
The information is nicely presented in an app, which is free with the $75 pledge to own a pair.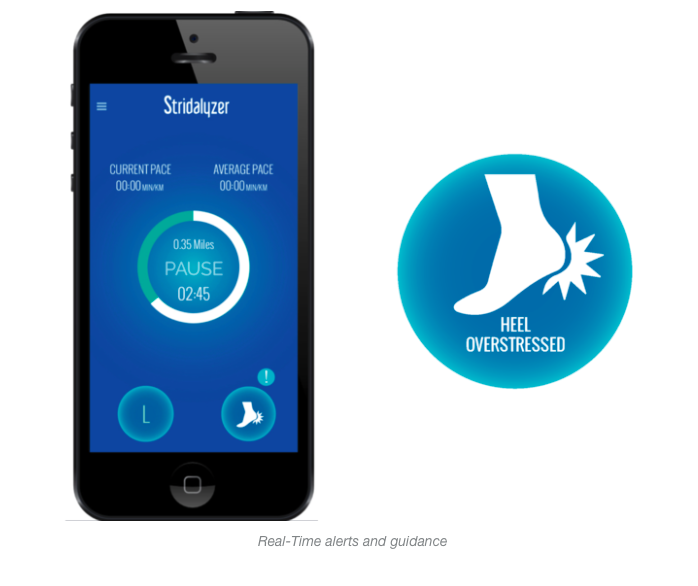 [ Project Page ] VIA [ UberGizmo ]