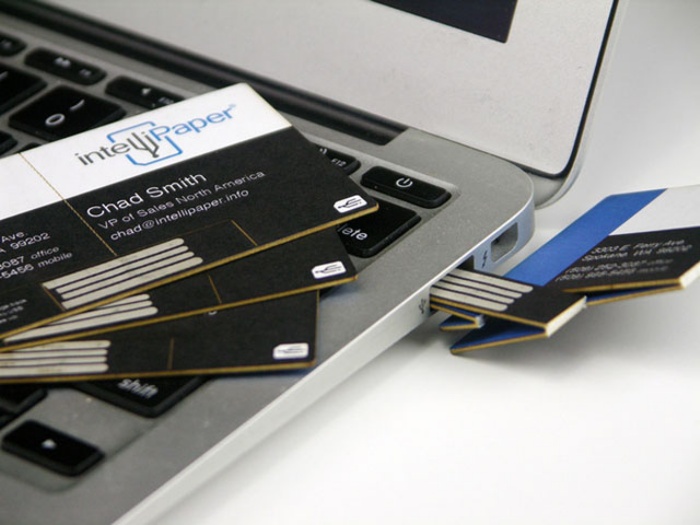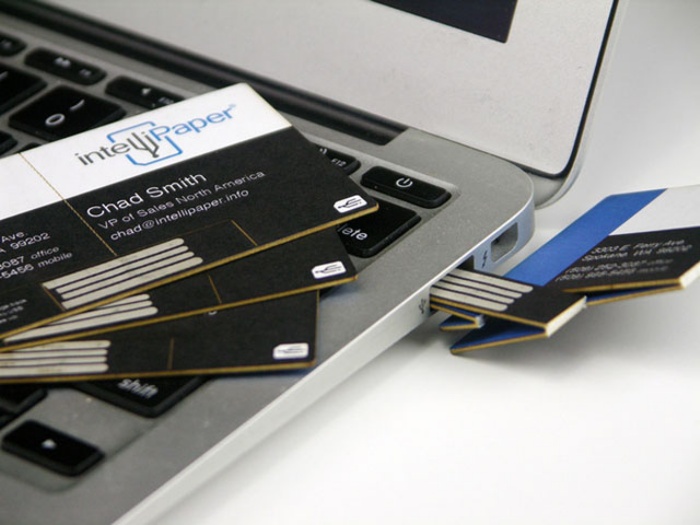 Business cards just got smarter with swivelCard. At the outset, they look like typical cards. But fold it in half and push the tab at the bottom out, and it transforms into a fully-functional USB drive. The storage capacity is small, but you don't really need more than a few kilobytes as it only serves to direct the recipient of the card to your website or portfolio.
The QR code on the back of the card makes it mobile friendly, too, in case the one who has the card doesn't have a laptop or access to a computer at the moment.
Smart, isn't it?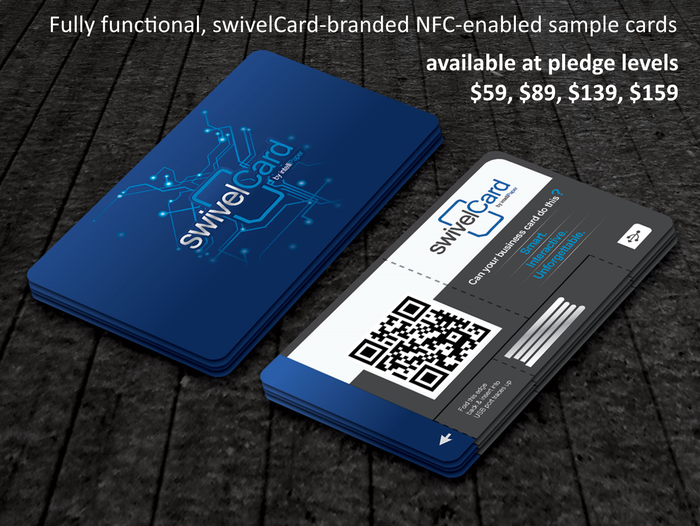 The swiverlCards also have a built-in analytics system, allowing you to check when and where they're being accessed. You can also modify the page the card directs users to, which comes in handy when you've changed your URL or have a new product to introduce.
The swivelCard is currently up for funding on Kickstarter.
VIA [ Peta Pixel ]