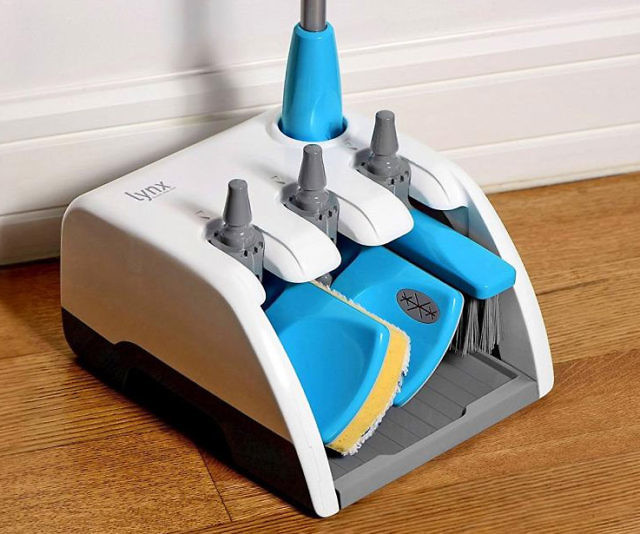 Different tasks call for different tools, although my girlfriend swears that you can just wet mop everything and it'll be just fine. If you're not so nonchalant about your floor cleaning habits, the LYNX Dock Home Cleaning Tool Set will give you a little bit of an organizational boost, keeping up to three different mop heads ready for your use while looking tidy in the process. And it doesn't just store you mop heads, this is an entire kit that comes with the following:
– "Easy-Attach" Handle
– Broom Head
– Sponge Mop Head
– Microfiber Mop Head
– Extra Head for Cleaning Pads
– Wet Cleaning Pads
– Dry Cleaning Pads
– Dock
– Removable "Dock Tray"
Getting your floor cleaning game on will cost you $40.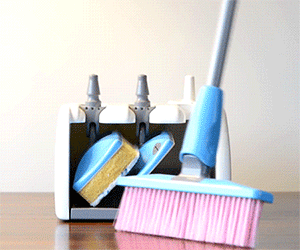 [ Product Page ]