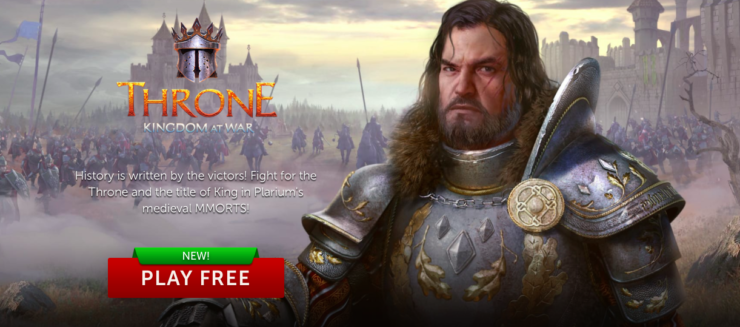 A new battle to conquer with MMO strategy humdinger: Throne: Kingdom at War
Plarium are very popular and well known for their massively multiplayer online games. Their games provide the best gaming experience on both a social and a technical level, which allow players around the world to play together through their platform.
Having so many gamers playing Plarium browser games is possible thanks to the massively multiplayer online game (MMOG or MMO) format which is capable of supporting large numbers of players, at the same time and in the same digital world. MMOs usually feature a very big and persistent open world. These games can be found on network-capable platforms, including PC's, video game console, or smartphones and other mobile devices on the market today.
Plarium's new game Throne: Kingdom at War
As we can expect from a brand such as Plarium, they have created an exciting experience through its new game, Throne: Kingdom at War. Like all MMOs, Throne: Kingdom at War is set in a fictional medieval world where combatants are laying claim to the throne of the Kingdom of Armania, where the reigning monarch King Gerhard has passed away.