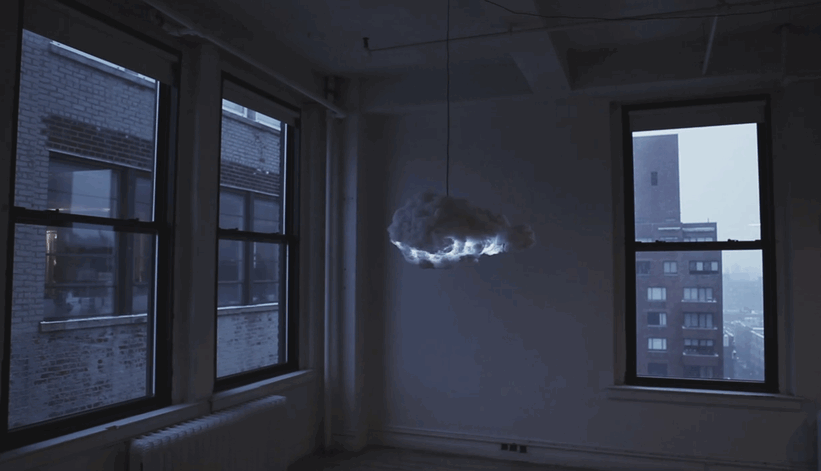 It's raining beats. Well, sort of. That man-made cloud up there might loos like an art installation of some sort, but it's actually an interactive lamp and speaker. Its name? Yep, you guessed it: Cloud. Designed by Richard Clarkson, the Cloud reacts to nearby movement and lights up to the beat of the music that you're playing.
Put Icona Pop on and turn out the lights, and you've got a thunderstorm of a completely different sort, right there in your room.
This smart little creative lamp is replete with lights, motion sensors, microphones, and a powerful speaker system. A remote control allows user to set it to different modes, getting it to act like a simple thunder cloud, to respond to movements in its surroundings, or to respond to sounds or music that it hears around it.