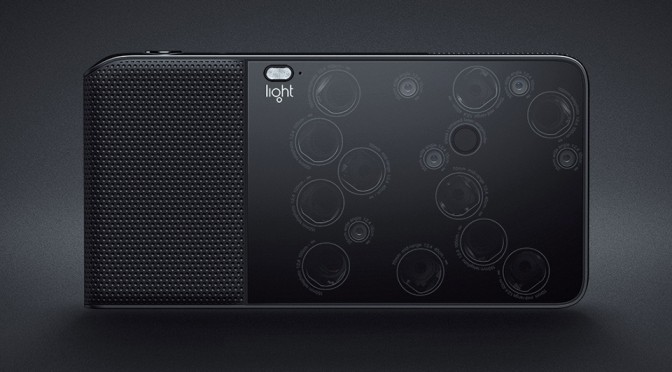 A few years ago we told you about the Lytro camera, an innovative new type of camera that let you shoot first, and focus on your subject later. Now we're finding out about L16, a 16 sensor and lens device that represents yet another advance in the field of photography. It does all that the Lytro does, and more.
Using a new approach to folded optics design, the Light L16 Camera packs DSLR quality into a slim and streamlined camera body. It's like having a camera body, zoom, and 3 fast prime lenses right in your pocket. With 16 individual cameras, 10 of them firing simultaneously, the L16 captures the detail of your shot at multiple fixed focal lengths. Then the images are computationally fused to create an incredible high-quality final image with up to 52 megapixel resolution.

Using sophisticated depth-mapping technology, Light lets you adjust focus and depth of field even after a photo is taken, all the way to f/1.2. With built-in, 35-150mm true optical zoom, you get right into the scene without fuzziness or pixelation. Low-light conditions bring out the best in Light's imaging engine. You get beautifully-lit photos, even as the day's light starts to fade.
It's a fascinating product, in a small enough form factor that you could carry it around with you in your pocket. But like any new technology, you'll have to pay for the privilege of being among the first to own it: it's $1,299 as a pre-order, and $1,699 full retail. And you'll have to wait until Summer 2016 to get one.