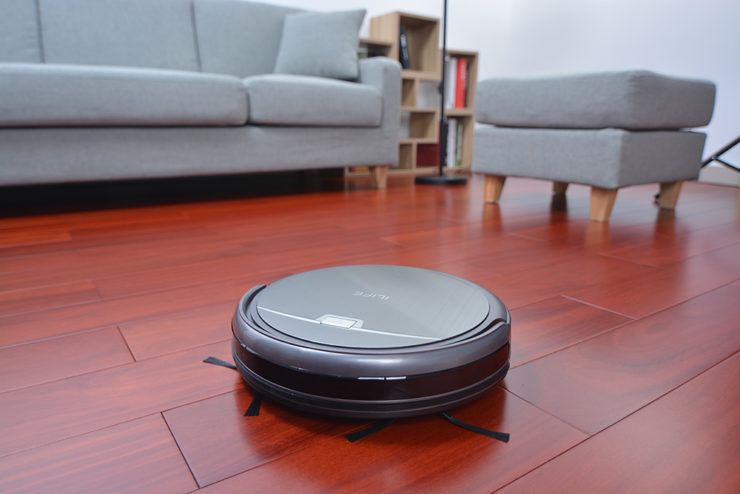 The nice thing about capitalism is competition. In a perfect world this means better prices for the consumer, more choice, and a greater incentive for manufacturers to produce quality content. Now most people are aware of iRobot and their line of Roomba vacuum cleaning bots. They do their job well, of course, but they're also not cheap. The ILIFE A4 Smart Robotic Vacuum Cleaner is a cool looking alternative from our up-and-coming Chinese friends, and for the asking price we're pretty impressed with what it claims to do. If you'll pardon the slight Engrish, allow us to paste here some of the product highlights:
– Automatic Cleaning for home and office, large area available up to 180 – 200 square meters
– Smart Sweeping Cleaning Modes, it can meet your different needs, you can choose the dry or wet mop
– Anti-collision System: It can better protect the furniture
– Intelligent Drop Avoidance Induction: IR sensors at the bottom detect the high gap, avoid the dropping, it will avoid the obstacles and change direction automatically by inductor
– Daily / Schedule Cleaning Plan Available: Set the start time, and make the cleaning daily at the fixed time even you are not in office or at home
– OBS Sensors, 1 set wall sensor, 5 IR receivers on the body make this robot vacuum cleaner recognize the barrier and avoid being collided
– Timing Function: You can set up time to clean the room
– 7.6cm Slim Design enable this cleaner working in the narrow space, it is possible to clean the bottom of furniture and corner
– Less Than 65dB Low Noise Design: Easy to help you solve the noisy problem
In other words it looks like they've incorporated most, if not all, the features expected from these types of products. But they've done so at a $150 price point! When you consider that a new Roomba is probably around $500, the ILIFE A4 Smart Robotic Vacuum Cleaner might end up being the average man's alternative.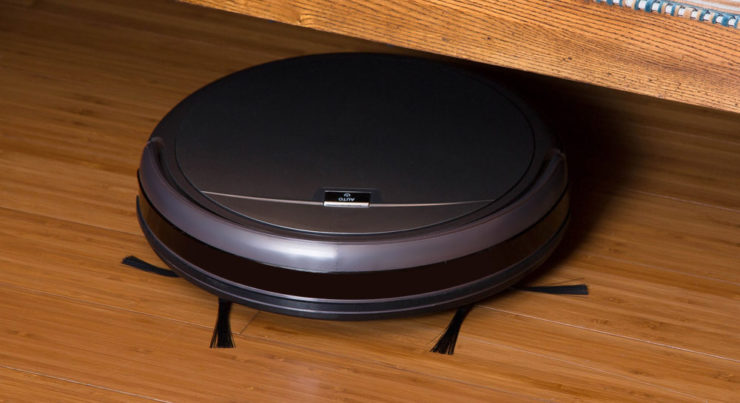 [ Product Page ]