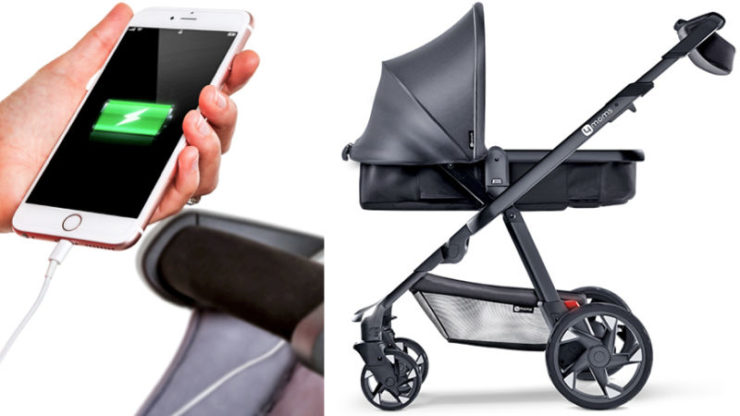 You have to take your child somewhere, so you place him in his expensive stroller and start walking, and that's when the anxiety creeps in. What if, heaven forbid, you were to run out of battery on your smartphone while doing this? What if it becomes impossible for you to post photos of yourself walking your child? Are you still a good parent? If you don't post it, did it even happen? The struggle is real, folks. But with the 4moms® Moxi™ Stroller, you'll be able to charge your phone as you're walking because generators in the back wheels provide electricity to an integrated USB port! There's a ton of other features too:
– Headlights and taillights
– Cellphone charger
– Tracker of temperature, time, distance traveled, speed and battery level via a LCD screen (you'll be amazed how all those walks add up!)
– Dashboard bag – for those smaller items like keys, cell phone, wallets, etc.
– Large, removable storage bag – plenty of room for all your kid supplies
– Canopy with pop out shade – no one wants sun in their eyes
– Height adjustable handle bar – parents of all heights can enjoy a leisurely walk
– Front wheel swivel locks for rough terrain
– Flip-flop friendly brake
It's a feature-laden stroller that will be available in October of this year for the princely sum of $699.
[ Product Page ] VIA [ Gizmodo ]