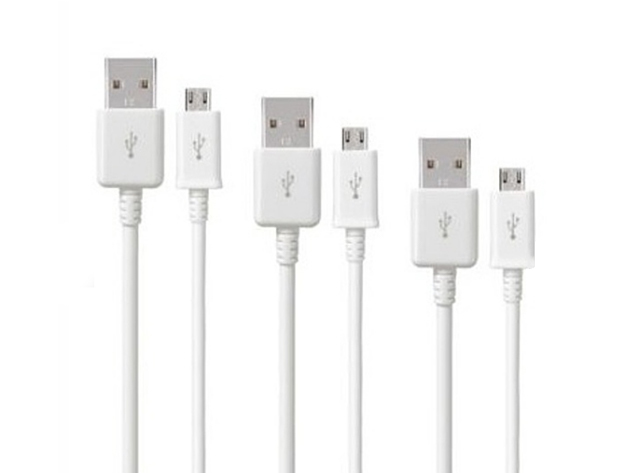 You're looking at a set of three 10-Ft Samsung-Certified Micro-USB Cables. Those are some long freaking cables, so you'll be able to do a bunch of stuff while your phone is charging. Plus, you get three for $30, which is cheap. We don't know where they got the $129 regular asking price from, though, that's just nuts.
Nobody wants to get out of bed to charge their phone, and you won't have to with these extra long 10-ft micro-USB cables. Samsung-certified for safety, these cables are ready to charge your smartphone, tablets, cameras, and any other micro-USB compatible devices you may have. Bad habit of losing charging cables? No problem, this 3-pack gives you a little more flexibility.

– Gain a ton of flexibility w/ 10-ft cords
– Sync & charge your devices without jumping out of bed or your office chair
– Ensure your connected devices stay safe thanks to Samsung-certification
So yeah, $30 shipped for free.