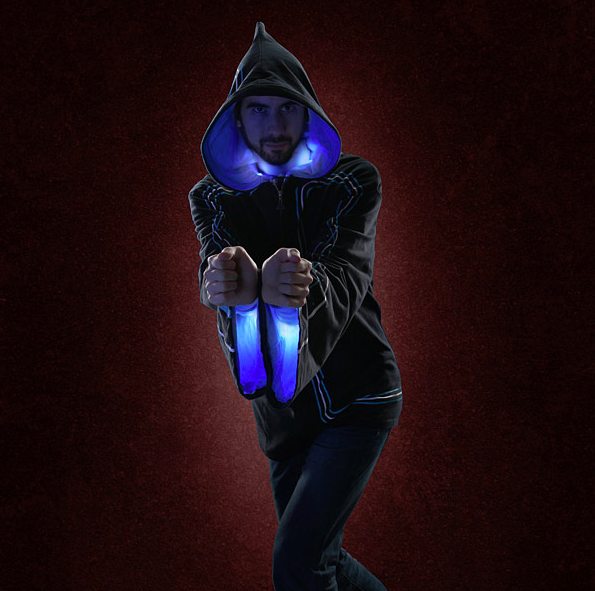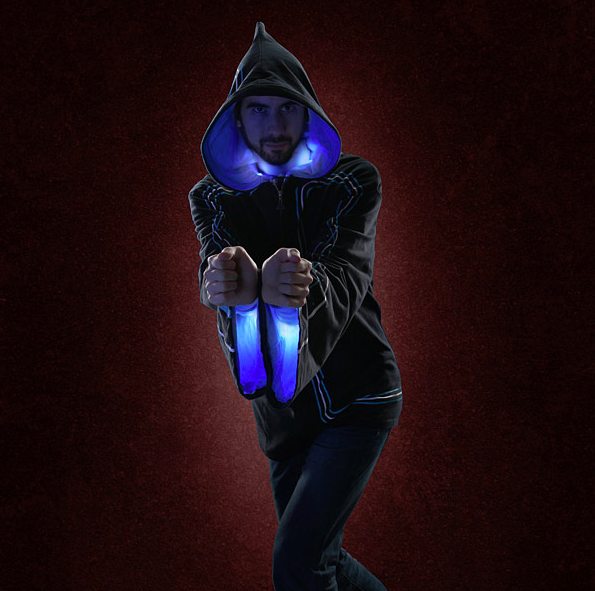 Well… we're not sure who could wear something like the Technomancer 2.0 Digital Wizard Hoodie. Cosplayers, maybe? Outside of Halloween, we just can't imagine they'd be the kind of company we'd like to be around. But then again, maybe we're just a bit too square. If you've got the magic bug in you, and always fancied yourself a wizard or a sorcerer or something, technology is coming to help you out in your aspirations. Accelerometers, some speakers, and LEDs deck out this hoodie, and with some training you'll be able to learn specific gestures that trigger different light and sound effects. You can learn to perform 9 "spells":
– Electroshock
– Thunderbolt
– Restore Health
– Fireball
– Shockwave
– Energy Beam
– Raise the Dead
– Warp
– Water Bending
– (plus bonus Color Caster and Restore Mana, the reset position)
It's a Thinkgeek creation and exclusive, and doesn't come cheap at $129. But that's small change for someone who's dedicated enough to their art, isn't it?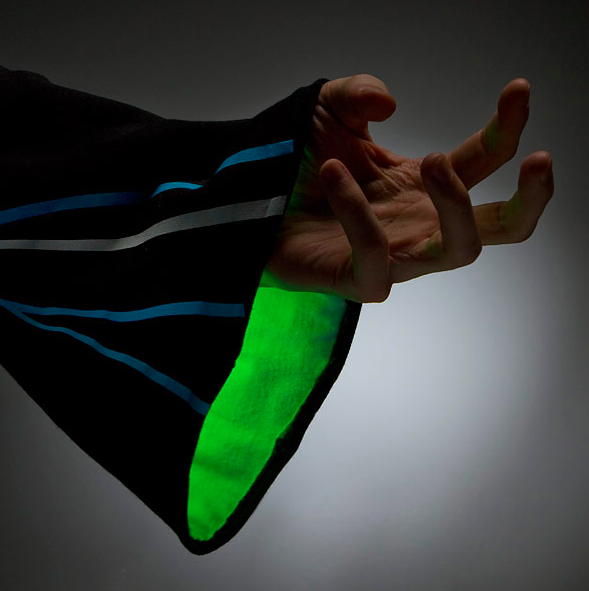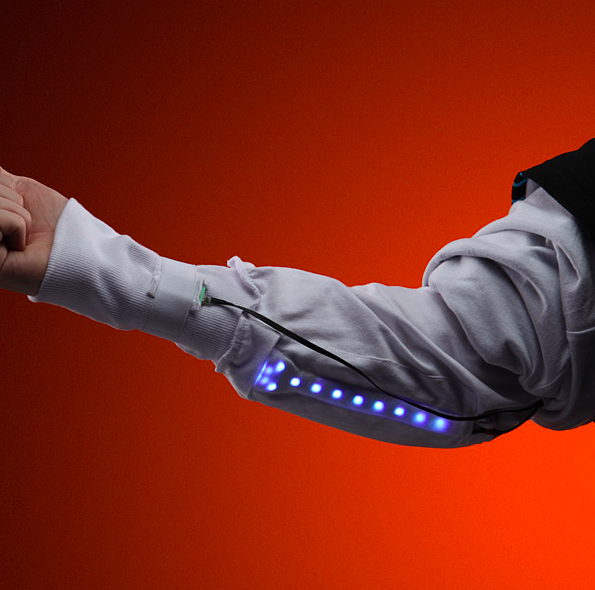 [ Product Page ]