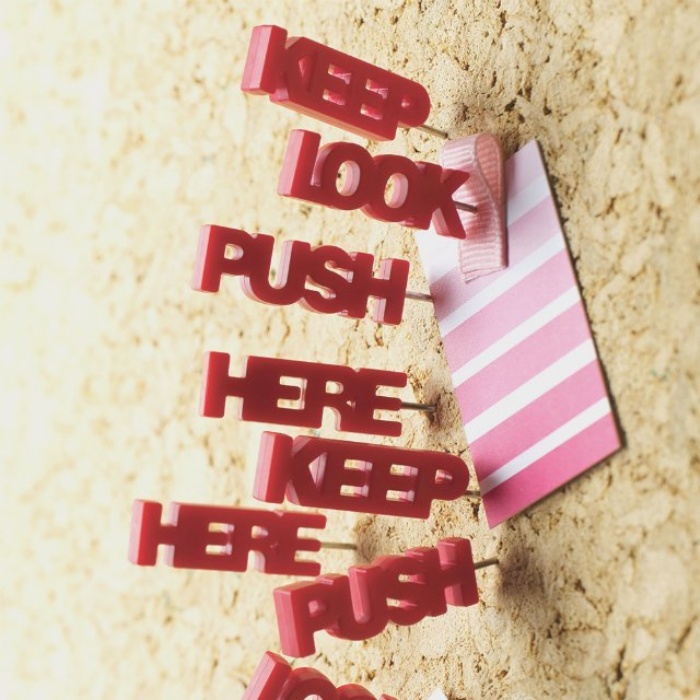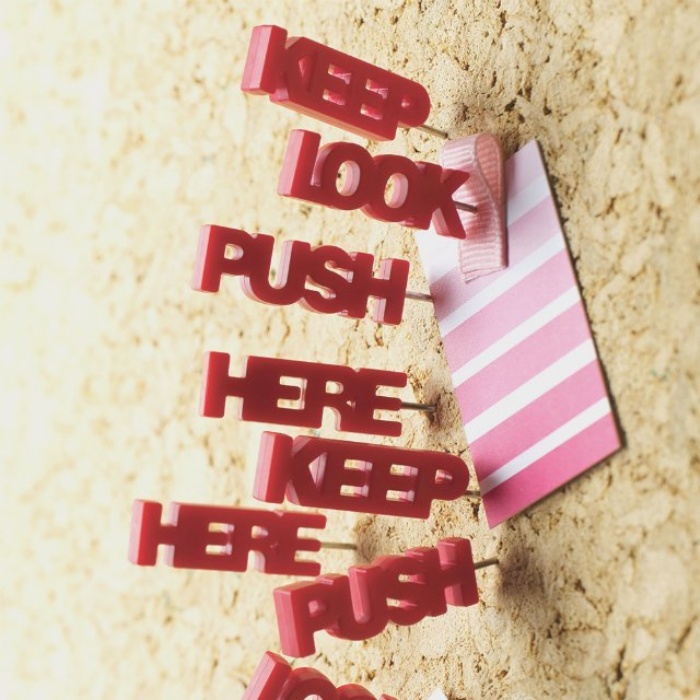 Too much of something often turns it into something undesirable. Take notes and reminders, for instance. A few tacked onto the board might be useful to remember the stuff that you should, but tacking everything from to-do lists and press releases to inspirational photos and other random stuff takes that usefulness away.
If you're having a hard time unpinning stuff, then an alternative are these Tell Tale Push Pins. They basically tell you what they're holding onto the board even before you check it out, so you'll have a clue what it is without having to check every single note.
Each set of 8 is priced at $9.
[ Product Page ] VIA [ Holy Cool ]