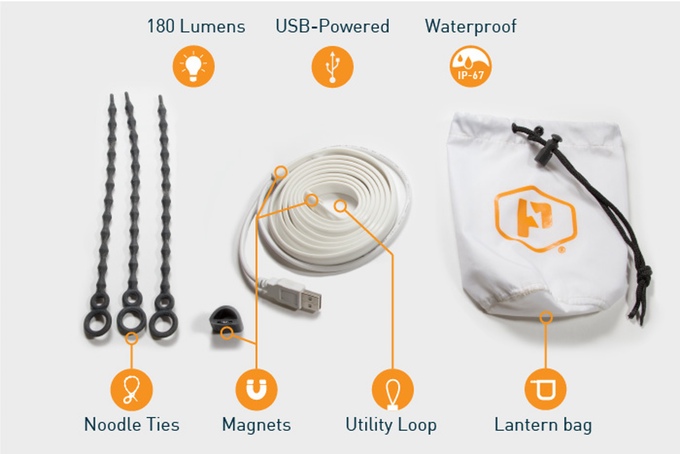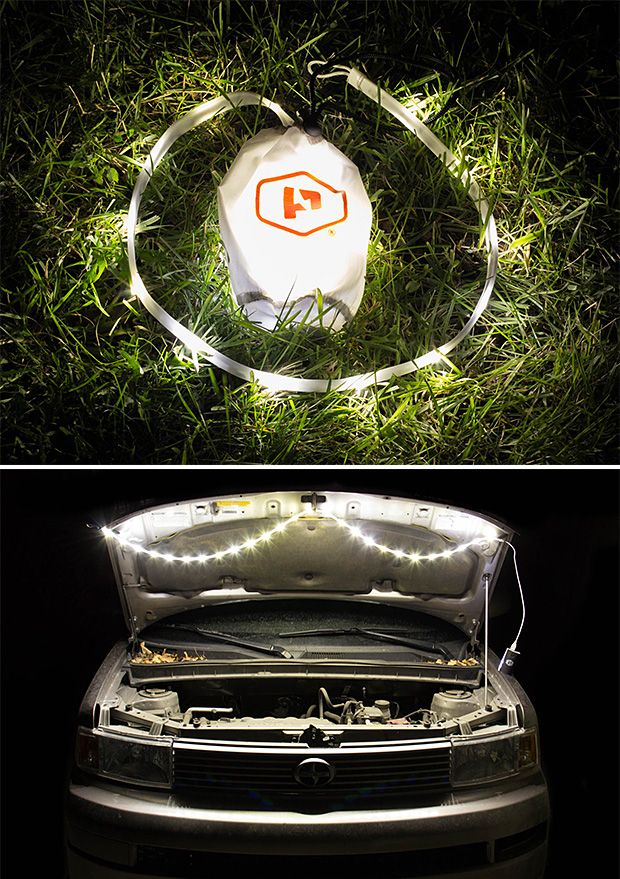 LED tech has advanced quite a bit in recent years as they've gotten brighter and started consuming even less energy. The Luminoodle has a questionable name, but is in fact a pretty useful product.
Luminoodle™ is a 5-foot strand of ultra-bright, waterproof, and USB-powered LEDs designed with various, easy-to-use mounting solutions included in the bag. At 10-20 times brighter than your average Christmas lights, it's the most adaptable, intuitive, and portable string lighting system ever created. It's the world's first completely waterproof, flexible, ultra-bright ambient lighting solution that can be hung, strung, hooked, stuck to or wrapped around basically anything.
Mounting options include using one of the 3 (included) "Noodle ties", or the magnets integrated at either end of the strand. For power, you can hook it up to your external battery pack if you own one, or to the one provided at the $39 price level. That should be enough for 6 hours of continuous use. It's $19 if you already have your battery.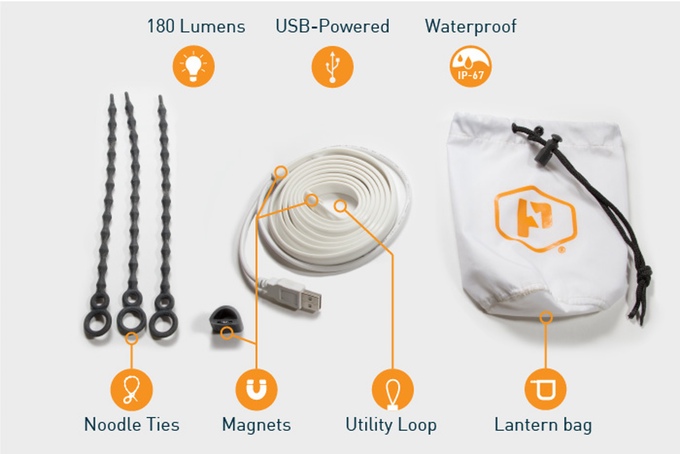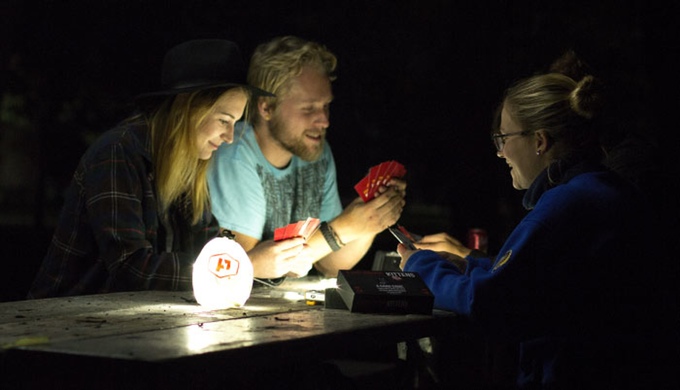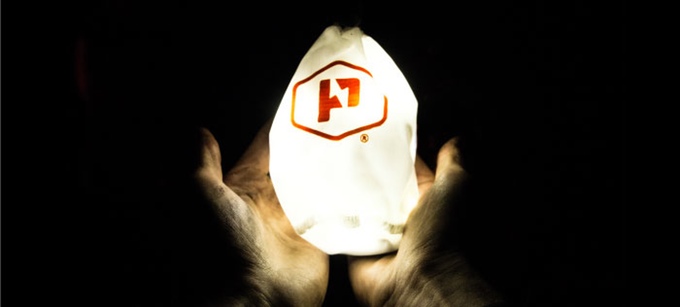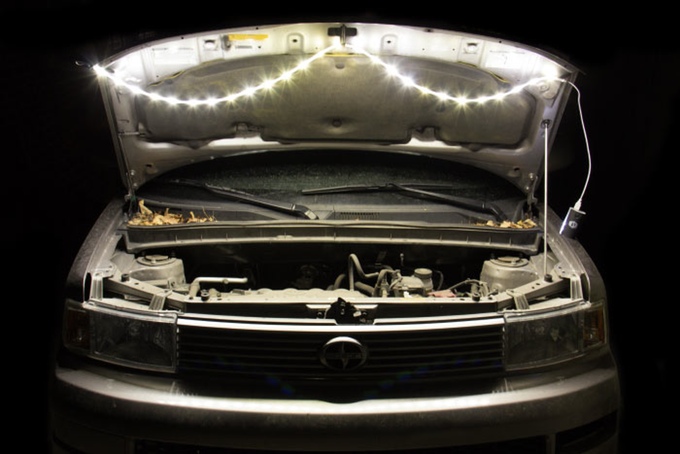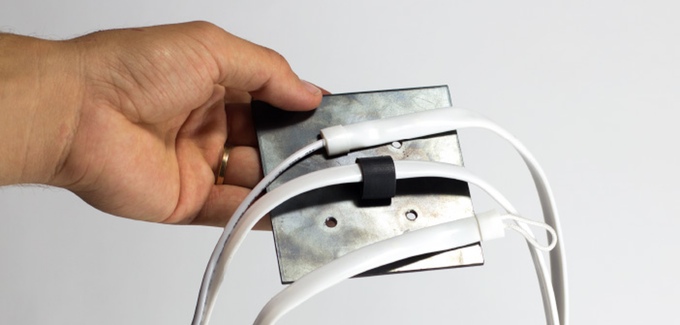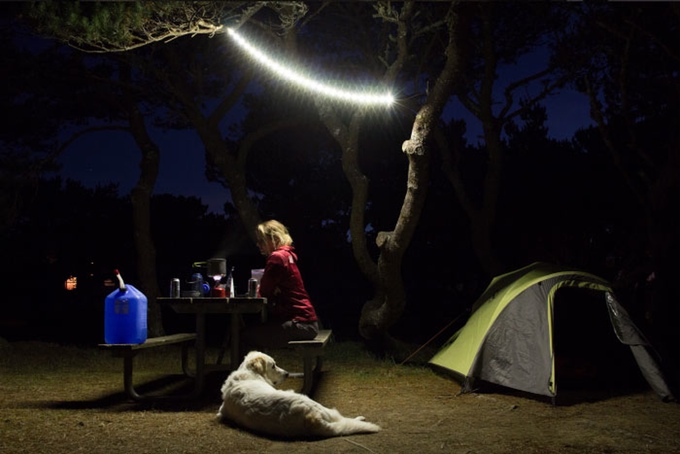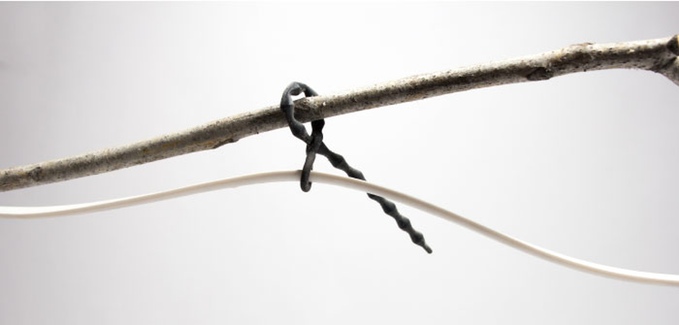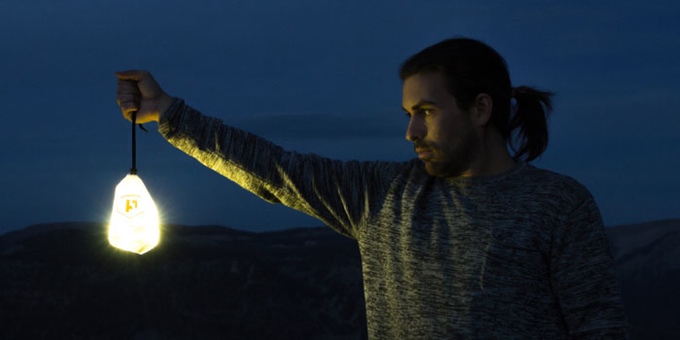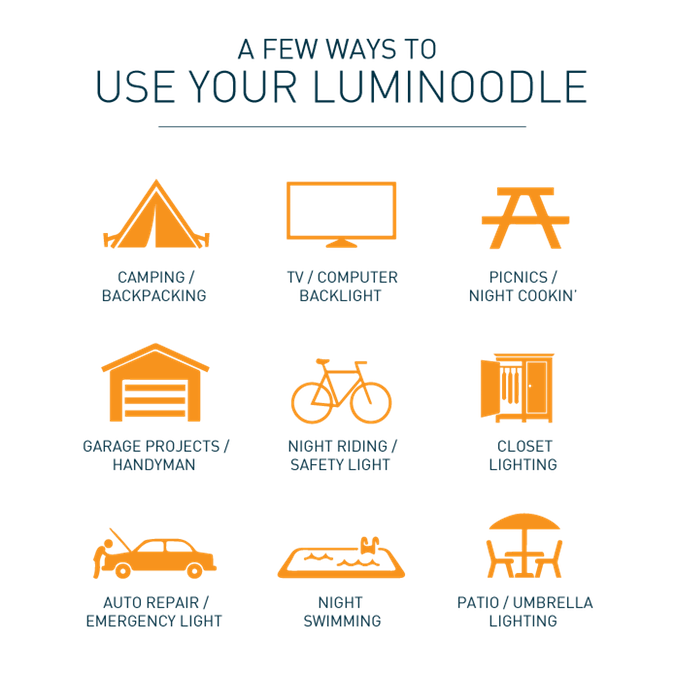 [ Project Page ] VIA [ Werd ]