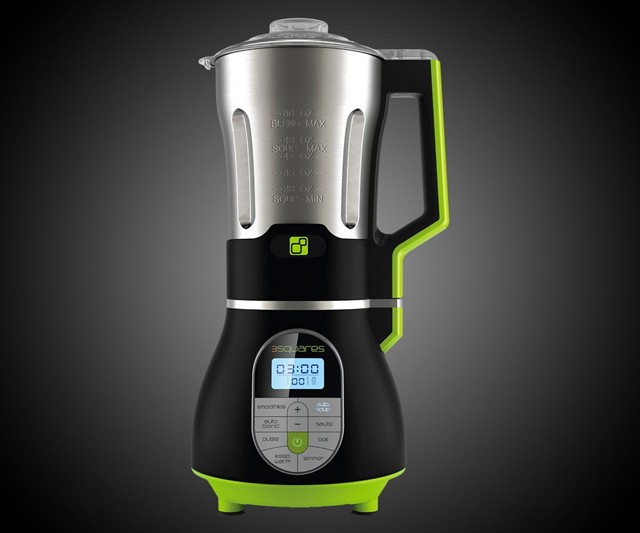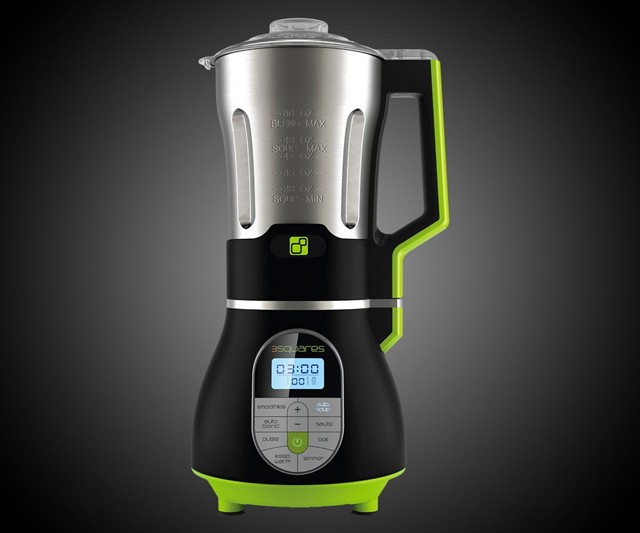 The SOUP3RB Cook + Blend Blender is a blender that can also make soup. The 800 Watt heating element in its base will turn your freshly blended ingredients into soups, intelligently varying the temperature to achieve your desired results. And it's not limited to soups, since it can also churn out sauces and dressings.
In addition to soup, 3 Squares says the SOUP3RB can make meat sauce for pasta, baby food, organic homemade soy milk, guacamole, and sriracha. The blender has programmable cook functions for various types of heating, as well as an Auto Soup setting that will take contents to a boil, and then automatically reduce them to a simmer. The Auto Blend feature has 4 pre-programmed speeds to chop, blend, puree, or liquefy, as well as a special intelligent blending option for smoothies.
It's a pretty neat blender and you'd expect it to be pretty expensive, but it isn't at $70. Available now.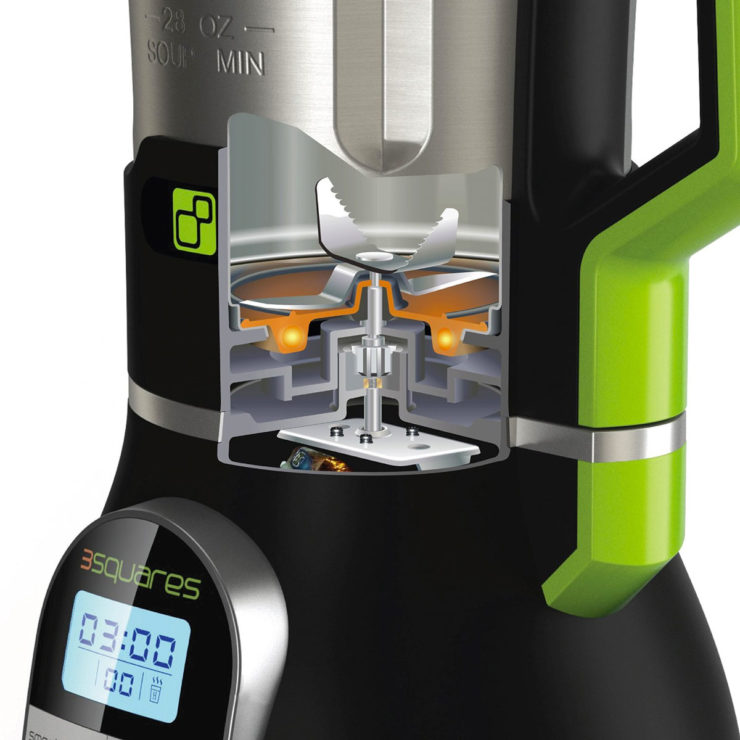 [ Product Page ] VIA [ DudeIWantThat ]