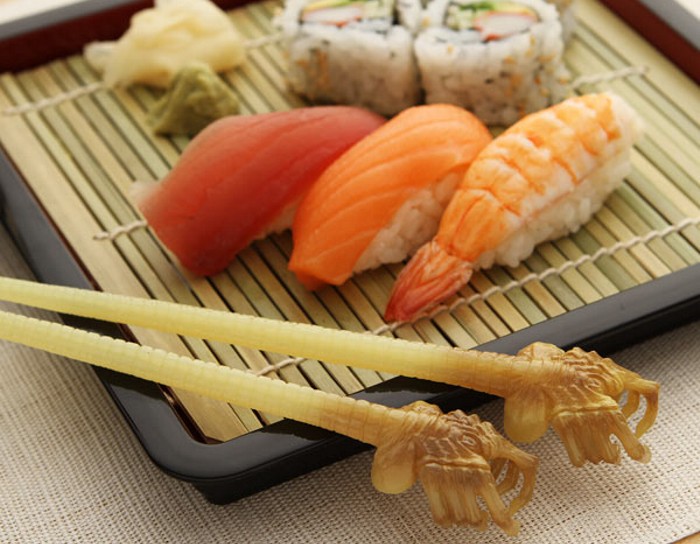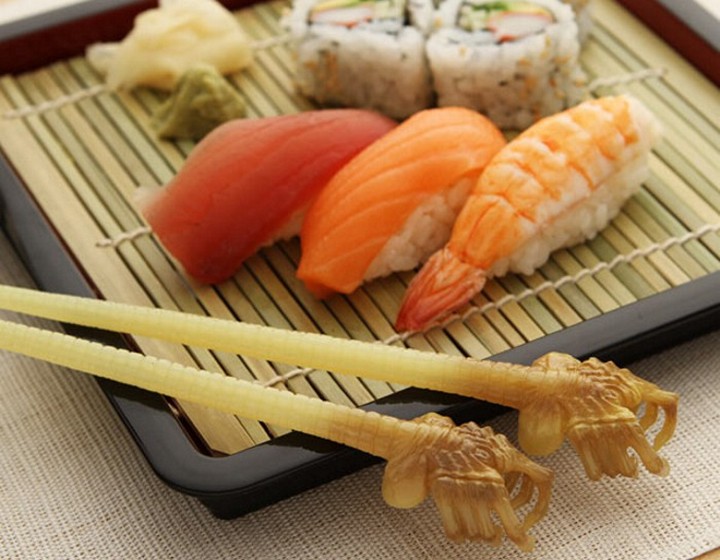 I have little doubt that Facehugger from Aliens is one of the scariest, creepiest extraterrestrials that we humans have ever come across. Throw in Big Chap and Chestburster and you've got yourself a totally rocking and terrifying alien party. A lot of people I know were sick to their stomachs after watching scenes from the Alien trilogy that featured these three characters.
But if you happen to be a fan and don't mind seeing these creatures day in and day out, then you'll find these Aliens Chopsticks grotesquely fitting to use during your every meal. Grab onto a pair of these Facehuggers and never let go (just as they would do to your face, if they ever got near it.) If you're brave enough, then go for the Chestbursters instead, though I doubt you'll be able to keep your food down if you've already seen what they can do in Alien.
The Aliens Chopsticks are available from ThinkGeek for $9.99 each.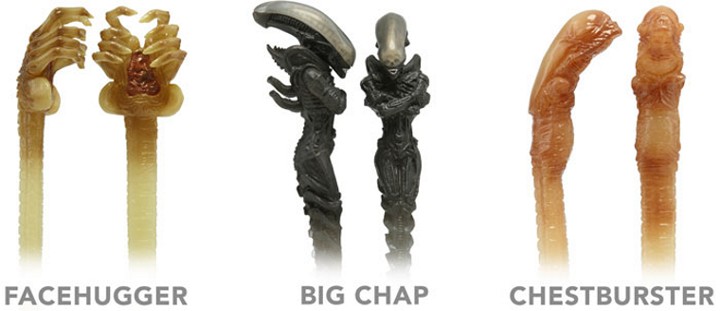 [ Product Page ] VIA [ 7Gadgets ]