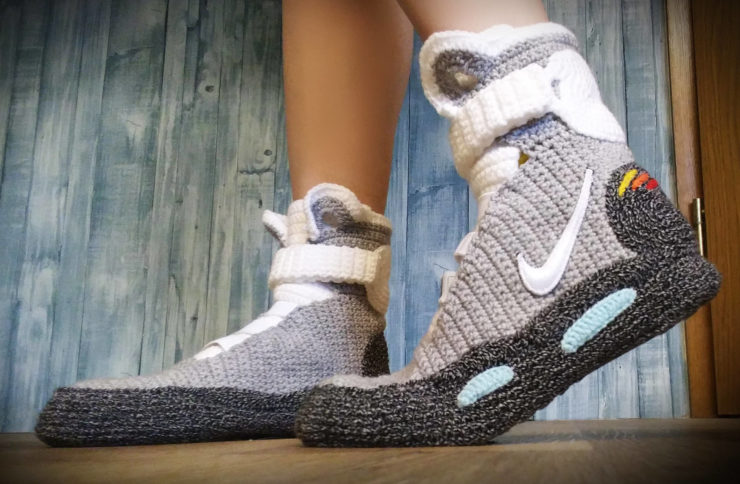 Quick, what's the coolest thing you could own from Back to the Future? Okay, aside from a time-machine DeLorean or a hoverboard, those self-lacing sneakers that were on-screen for 3 seconds were super cool. Well good news, Nike actually made Air Mag sneakers back in 2016, that self-lace like in the movie. Except they were super rare and are now worth around $25,000 a pair.
Not to worry though because you can just buy a pair of knitted slippers that look and feel like the real thing, I'm guessing. Now you can enjoy all the attention of actually owning real Air Mags, if the person is standing like really far away.
Each pair will run between $59-$76 and is (probably) unlicensed, so don't be surprised if the FBI comes breaking down your door, but it'll be worth it the next time you go to a Back to the Future themed Halloween party.
[ Etsy ]