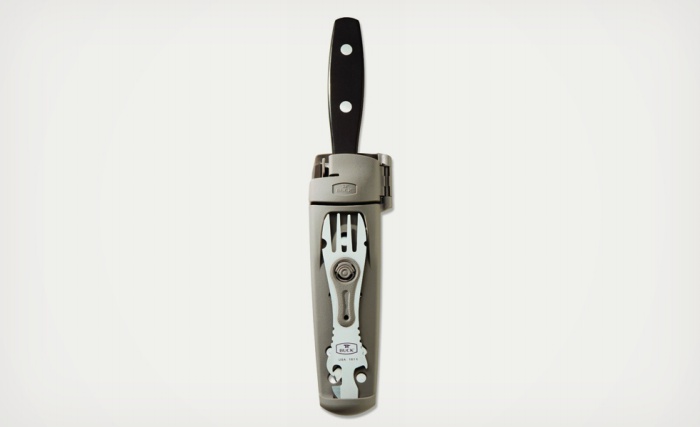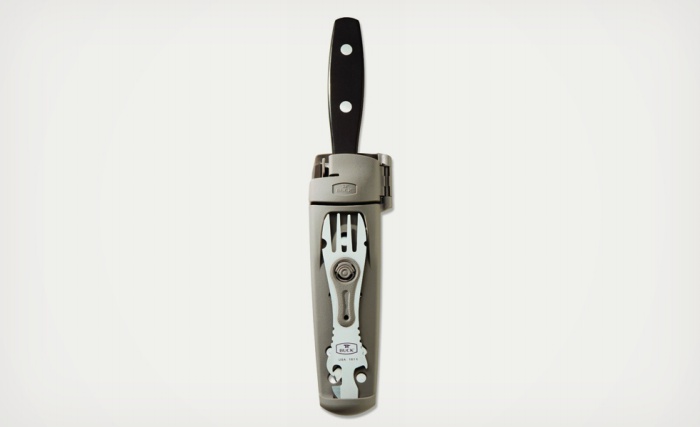 Eating takeout using the flimsy plastic spoon and fork that most restaurants hand out sucks, especially if they break or show signs of bending the moment you scoop or try to slice up some grub. Cutlery sets are on-the-go dining are readily available, and one particularly eye-catching and practice option is the TravelMate.
It comes with a detachable fork and a 4.87-inch blade knife with a Paperstone handle. The fork is a multi-tool in itself as well, since it's also a bottle opener, can opener, flathead screwdriver, and grill scraper. Cut meat, slice veggies, spread butter, turn stuff over on the grill–it seems like there's little the TravelMate can't do.
It's priced at ~$50.
[ Product Page ] VIA [ Cool Material ]