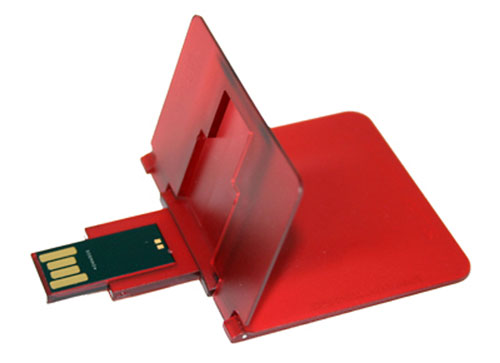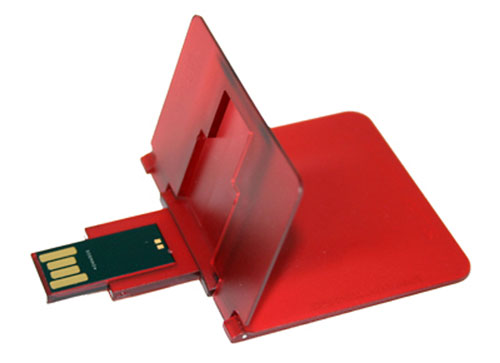 By Shane McGlaun
I used to try to carry a flash drive with me when I had a real job and actually left the house on occasion. More often than not, I left it at home because I forgot to pick it up and put it in my pocket. I tried a small flash drive that could fit in my wallet once, but it was too thick and made sitting uncomfortable.
A company called TopTech Products has announced a new flash drive that is shaped like a credit card and appears thin enough to not be a pain in the rear when sitting. The drive measures 3.4-inches x 2.1-inches x 0.11-inches.
It has 4GB of storage space and supports Linux, Windows, and Mac computers with USB 2.0 or 1.1 ports available. Several colors are available including clear, gray, orange, red, and blue. Businesses wanting to give them away as promotional items can get custom logos on the drives as well. Consumers can buy the drive on Amazon for $24.99.
[ TopTech Products ]