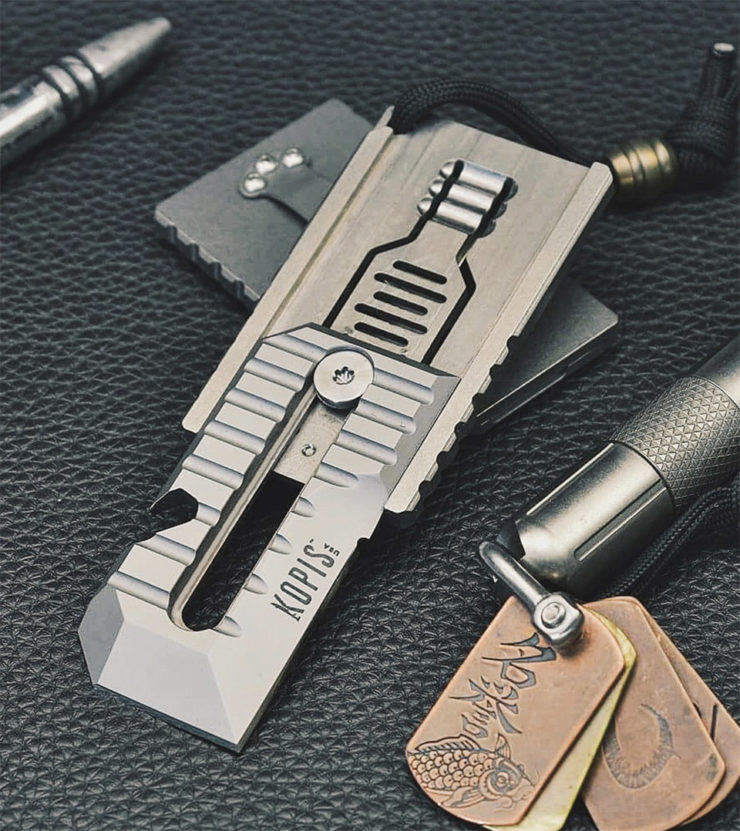 Look, multitools are a dime a dozen, and we've long stopped paying attention to the endless stream of pitches we get over this new one or that new one. However every now and then we come across one that stands out for one reason or another. We can't quite put the finger on why the STK Multi-tool (STK stands for 'Sliding Tool and Knife') caught our attention, but there you have it.
A compact and elegant titanium and steel tool that combines a sliding blade with a money clip, a pry bar, 1/4? bit driver, flat-blade screwdriver, bottle opener, and wirestripper. Its blade has two edges – one for cutting, and one for scraping.
Maybe hit the jump and check out all the pictures, as this might help make sense of why we like it so much. Do we like it enough to pay the $185 pledge to own it? Well, maybe if we were adeventuresy types… but we're not.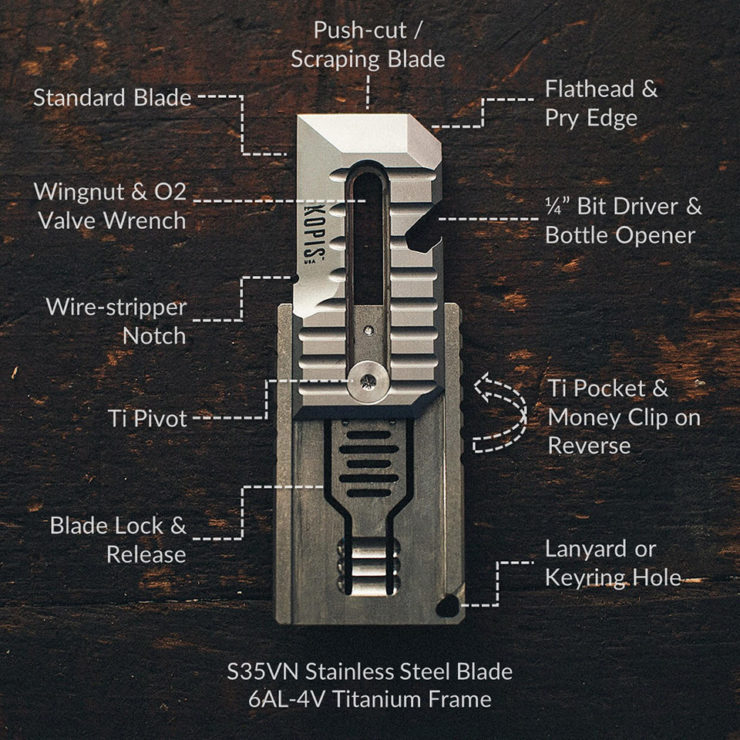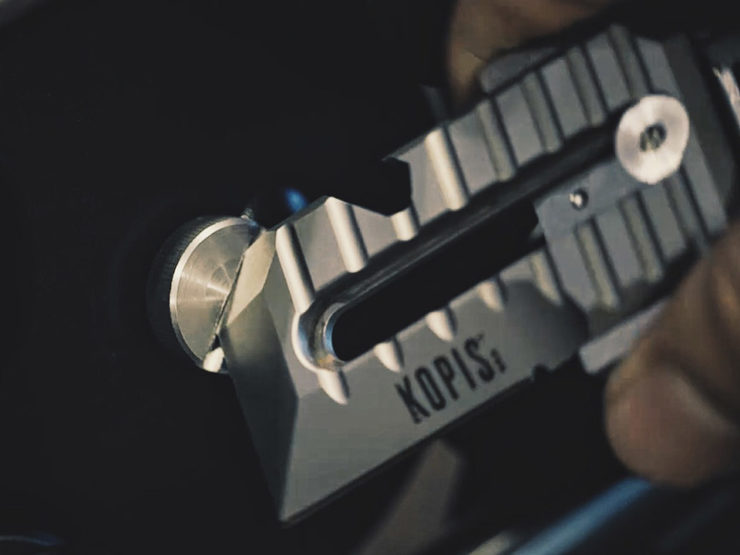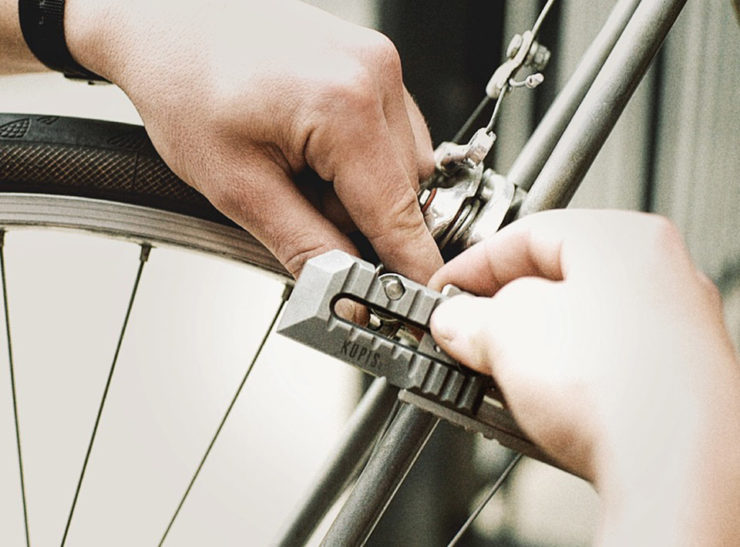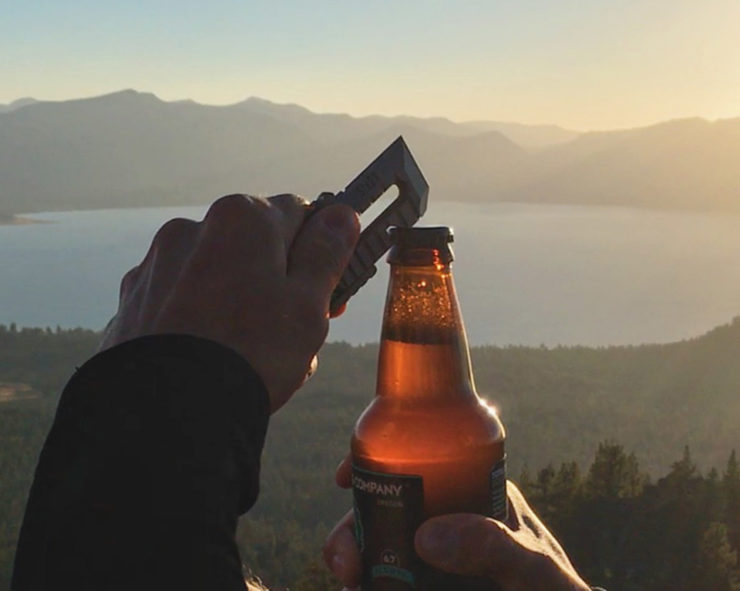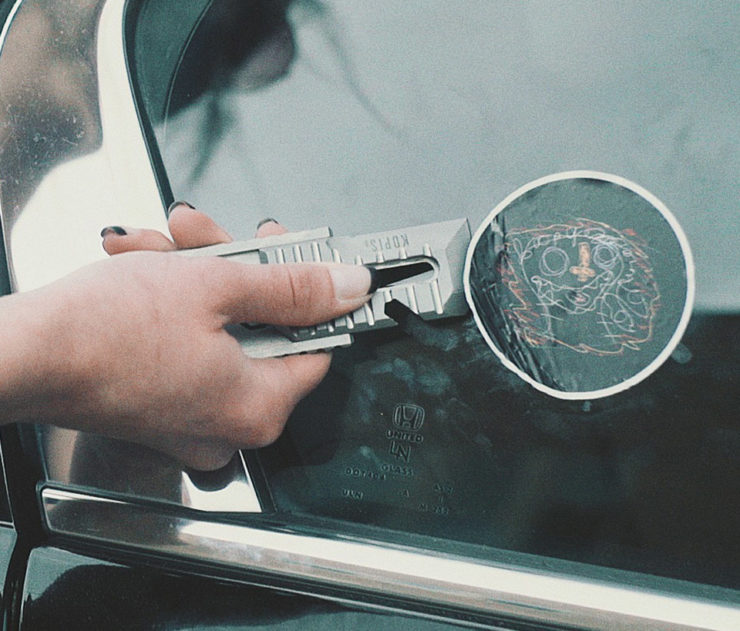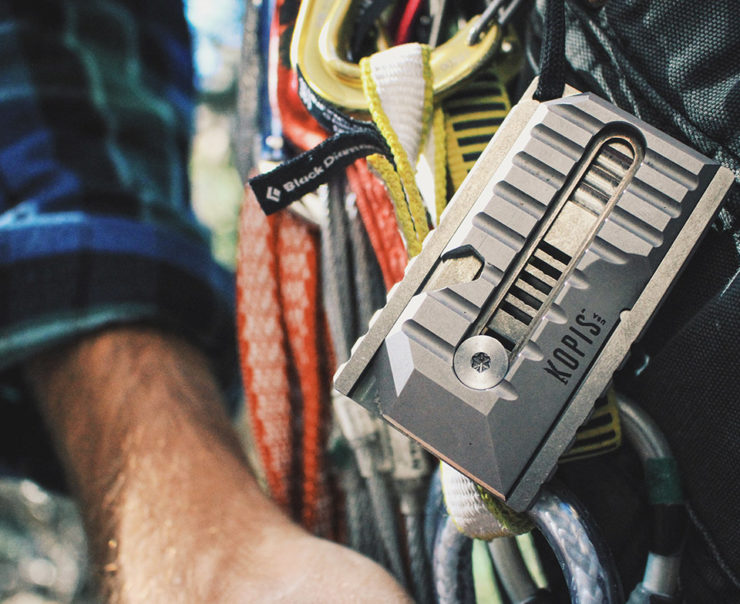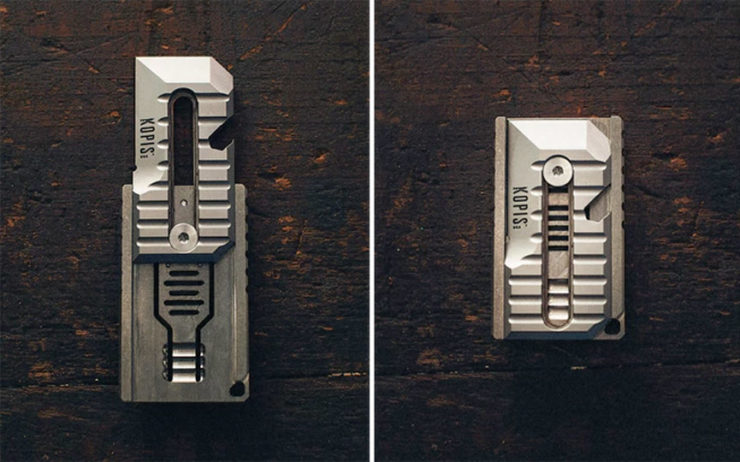 [ Project Page ] VIA [ The Awesomer ]