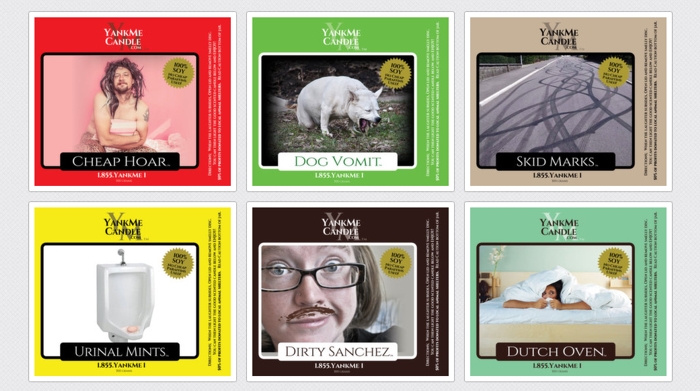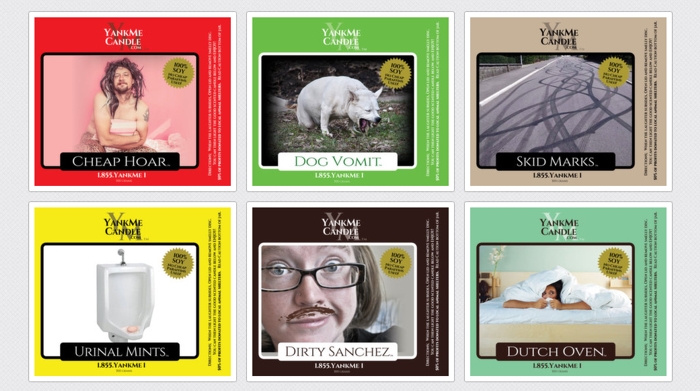 Can you imagine lighting up a candle that smells like urinal mints or skid marks? What about dutch oven and dog vomit-scented candles? Not very appealing, are they? These are exactly what the labels of YankMe Candles say, and those are the scents that'll hit you the moment you open the lid.
Who in their right mind would buy candles with such unpleasant scents? Nobody, obviously. YankMe knows that, and they're only yanking your chain because the candles don't really smell like what their labels claim once you burn them. There's actually smelly disc on the inside that's emanating the stink of urinals and farts, but once you get that out of the way, you'll be treated to soothing scents that you'd expect from a regular ol' candle.
The candles retail for $14.99 each.
[ Product Page ] VIA [ This Is Why I'm Broke ]