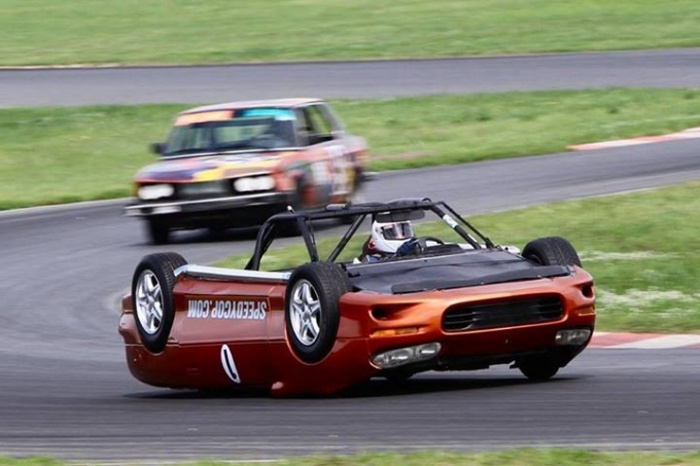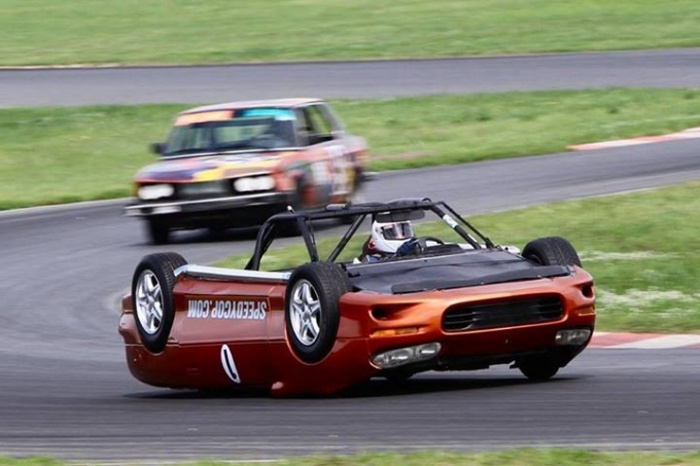 No, there's nothing wrong with your computer screen and your eyes aren't playing tricks on you. This guy here is really driving an upside-down Camaro during a tongue-in-cheek racing event called 24 Hours of LeMONS. It's essentially an endurance race for $500 cars.
The car pictured above combines elements of a bunch of two well-known vehicles: Chevy's Camaro and Ford's Festiva. It looks like the former on the outside, while running on the four cylinder, 1.3-liter engine of the latter on the inside.
People always advise how you shouldn't judge a book by its cover, and now the same pretty much applies to cars.
Suffice to say, the Camaro-Festiva mash-up car didn't win the race, but it definitely captured a lot of people's attention.
VIA [ Dvice ]