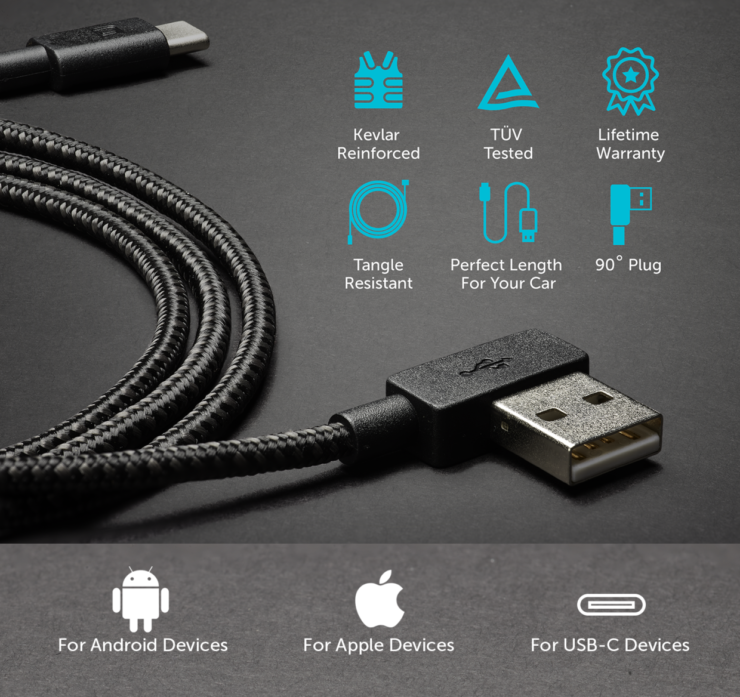 Look, I have the Zus Kevlar MFi Certified Lightning Cable, and I think it's awesome. I even did a review. And while today's deal isn't a deal in the sense that you won't save anything from the MSRP of $19, if you get yourself one through the link at the bottom, you'll be supporting this site in the process.
Stop re-upping on low quality charging cables that tear after just a few months. The ZUS Cable can bend over 15,000 times, 50% more than the nearest competitor, and is covered by a lifetime warranty. That's how confident ZUS is in their cables. These cables are built with the same aramid fiber technology used in aerospace and military applications so normal wear and tear just won't affect them.

– Cables are tangle-free thanks to the nylon braiding
– Each cable comes w/ a complimentary velcro tie to keep the cable further organized
– 90 degree plug provides a slim fit in narrow spaces
– MFi Certification means your iPhone is perfectly safe to charge
This is legitimately a great cable. It's tough as nails and feels premium. At $19, which is cheaper than Apple's own charging cable, it's a no-brainer.