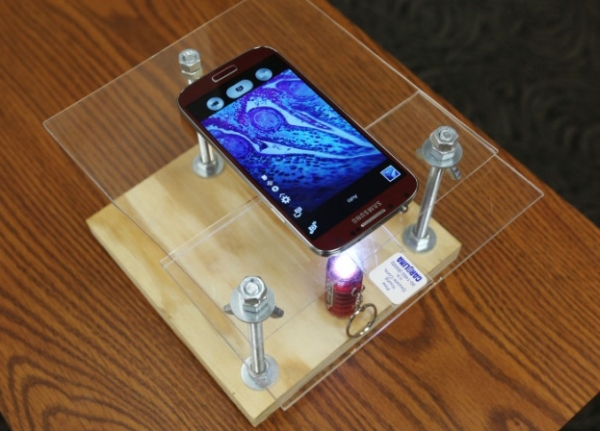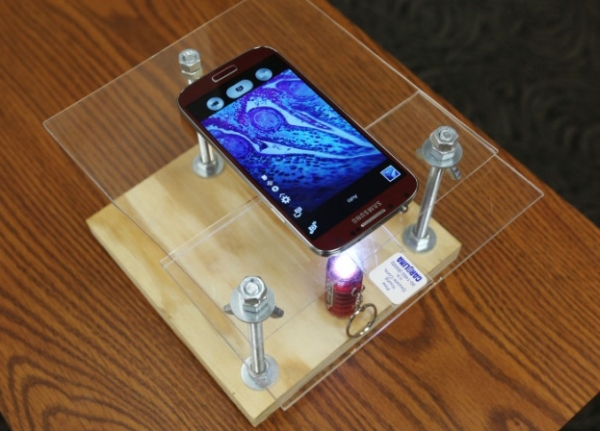 Whether you're a biologist or a student who cannot afford a microscope, and yet want to explore the nature around you to its minutest form, then spare a thought for this $10 DIY microscope conjured up by students at Missouri University of Science and Technology. Using trinkets and hardware supplies worth just $10 and a smartphone, students are building the microscope as project for their biology lab.
Using things like nuts, wing nuts, carriage bolts, plywood, washers, LED lights, keychain flashlight for the stand and laser pointer lenses and a smartphone for magnification, this DIY microscope is capable of operating in actual laboratory settings.
The powerful digital microscope, with magnification levels of up to 175 times (with single laser pointer lens) and up to 400 times (by stacking up two lenses), will serve as a how-to manual for other institutes (for developing such a microscope). Students working on the DIY microscope are enrolled in two bio sciences courses with an associate teaching professor, Terry Wilson.
VIA [ News MST ]