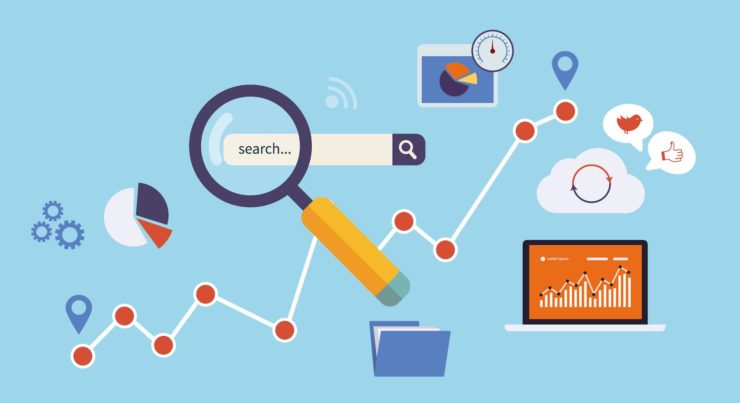 Traffic is the holy grail of the online business world. If you have plenty, it can solve many of your business' problems. If you're lacking, it can be a real disaster.
Search engine optimization (SEO) has been a tried and true method for generating lots of long-term, targeted traffic for some time now. It has certainly evolved over the years, but the desired result has always remained the same.
With 2016 coming to an end, many of the old school methods for boosting your site's rankings are no longer relevant, and that's a good thing.
Search engines are putting more focus on sites that create useful content, instead of giant corporations that flood theirs with keywords and backlinks.
This is great news for most of us. Below, you'll find the 3 most important modern SEO techniques that you should use to drive more traffic for your online business.
Make Sure Your Content Is Actually Relevant
This first one is very important. I mentioned it briefly above, but let's get into a little more detail.
Don't try to game the system. Search engines like Google know when people are abusing keywords to improve SEO rankings, and they're now getting penalized for it.
This means that things are working in the SEO realm as intended. You still need to focus on targeting the right keywords, but you also need to create relevant content to reflect that.
Instead of filler material popping up first on search engine results, now you'll find only the most useful content. This is a win for search engine users and you as an online business owner, assuming you implement this strategy.
Create Long Form Content
What's the best way to create super useful, in-depth content? Make it longer.
The latest research shows that search engines rank content higher if it has a high word count. Typically, 1,500 words or greater is what you should be shooting for.
If you don't believe me, use an SEO web analyzer to check out your biggest competitors. When you find the ones that are highly ranked, I'm sure you will find that their content reflects this strategy.
To implement this, just make sure all your content has at least 1,500 words before you press the publish button. You still want to be targeting the right keywords, but there's something else you should know about longer content.
It also gives you the ability to rank for a bunch of long-tail keywords. Lengthy content means more opportunities to work these into your articles, which means even higher rankings for you in search engine results.
Continue to Use Backlinks, but Only from High Authority Sites
Long dead are the days of abusing backlinks to boost your site's SEO standings. In today's world, backlinks are still important, but they can also be dangerous.
To make sure that your site reaps the positive rewards from backlinks, you should only be linking to higher authority sites. Search engines don't care anymore about the raw numbers of links; they care about the quality.
A good rule-of-thumb to use is a Domain Authority (DA) of 70. Moz has created a tool that you can use to measure this right in your web browser.
When including links in your content, make sure to only link to those sites having a DA of 70 or greater. This will ensure search engines don't penalize you for flooding your website with backlinks, and instead boost your site's rankings.
Conclusion
SEO can sometimes be a difficult beast to tackle. Its theory is always changing, and it requires constant attention to make sure you're implementing the most effective strategies.
By following the methods above, you'll be well on your way to SEO success in the modern era.