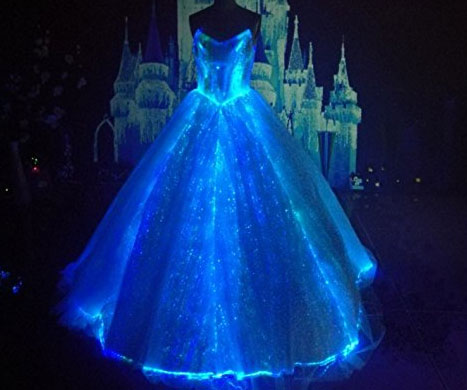 Are you in the process of planning a wedding? Have you come to find that you are already spending a lot more money than you thought you would? Are you looking for ways to save money on future expenses?
If you answered yes to these questions, you are in the same position as many others. With the average cost of a wedding right around $35,000, it goes without saying that you'll be spending quite a bit of money as the planning process moves forward.
While shopping locally for some items is a good idea, others can be purchased online. Not only does this give you access to a larger selection of products, but it goes a long way in helping you save money as well.
Some products are easier to purchase online than others, but paying attention to trends will go a long way in helping you understand where to get the best deals.
With all this in mind, let's examine five of the many gadgets you can buy online for your dream wedding:
1. Cake Decoration Pen
Are you making your own cake? How about your own cookies? If you're doing any baking for your wedding, there may come a point when you need to write something on your final product.
This is where a cake decoration pen can really help you out. Since you aren't a pro, this will go a long way in ensuring that your writing is legible.
2. Drone
Who needs a drone for their wedding day? While this may not be something many people have used in the past, it's something to consider for your big day.
With a drone, you can take aerial shots of your wedding, such as an outdoor reception. Even if you're hiring a photographer, you could purchase a drone for one of your friends or family members to use for additional pictures. It sounds crazy, but it's something a growing number of people are doing. You may want to join in on the fun.
3. LED Dress
If you're the type of bride who wants to change dresses at some point in the night, this is a gadget you'll definitely want to consider.
With an LED dress, you can be rest assured that you are the center of attention (as if you really have to worry about this).
It sounds tacky, but it can be a lot of fun. If nothing else, search online for more information. You may be excited by what you see.
4. Phone Cases
In today's day and age, more people than ever are carrying a smartphone. It's safe to assume that you and that special someone in your life fit this mold.
Why not purchase phone cases labeled "Mr." and "Mrs."? This is a cool gadget that will only set you back a few dollars. It's a great way to take your nuptials to the next level.
5. Karaoke Machine
Depending on the type of reception you're having, a karaoke machine may be one of the best ways to add a bit of action.
If you aren't hiring a DJ or if this person doesn't have access to a karaoke machine, you may want to purchase one of your own.
Since there are so many models to choose from, you're best off shopping online. This will give you access to a large selection, as well as the most affordable prices.
Tip: You don't want to buy a cheap karaoke machine, as this is a surefire way to kill the fun before it begins.
Conclusion
Once your wedding comes to an end, you can take the time to look over your expenses and formulate a plan for ridding yourself of any debt. This could include everything from using cash to pay down personal loans to opting for a balance transfer credit card to help fix your credit.
Since you want to get the most bang for your buck, it makes good sense to consider all your options when making any type of purchase. This will often lead you online.
Have you planned a wedding in the past? Did you purchase anything online? Did you come to find that this saved you money? Share your personal thoughts on buying wedding items online in the comment section below.