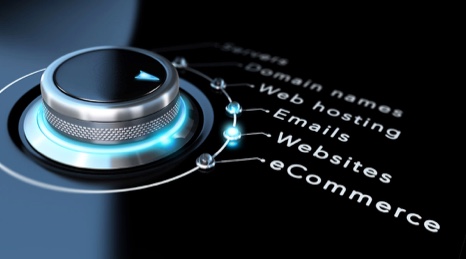 Every company's needs are unique so why shouldn't web hosting providers meet them with flexible offerings? Whether you're a startup enterprise signing up for your very first website, or in the midst of growing and switching to a Virtual Private Server, the host you choose to go with should be scalable, offer you the best in customer care, and bonus features at a price point you can't refuse. Bear in mind that simply partnering with a strong webhost can boost your user engagement, because they will offer you and your customers reliable, consistent service.
A Canadian web host like HostPapa makes it easy to run a website and offers versatile services with a variety of packages, suites and add-ons, so you can customize your options to fit your hosting needs. There are three tiers for shared hosting from their Starter package, to their popular Business package, to their Business Pro package, which all include free domain registration, unlimited bandwidth and essential features such as a 99.9% uptime guarantee so websites will always stay online and available, and an easy to use cPanel for controlling website activities.
The Basic package is excellent for those who only require up to two websites, and up to 100GB of disk space which is ideal for personal websites or bloggers (especially because WordPress ready hosting is also available with Basic plans). The Business plan is suitable for agency businesses that need to host multiple websites on their server. This option also includes unlimited e-mail accounts and twice the amount of CPU. The Business Pro option is ideal for growing businesses that perform many online transactions and require more robust security features; this package includes a Premium Wildcard SSL, automated website back up and domain privacy protection in addition to other performance enhancements, and all essential and advanced features.
Now, there may come a time when a business starts to outgrow shared hosting, requiring their own dedicated set of resources on a server that is more private. For these companies, there are 5 VPS packages available offering more core memory, storage space, and transfer. Because VPS is managed, certain things are taken care of for the clients like software upgrades, e-mail configuration, security audits and firewall setup. All of the VPS plans have essential features included in them too like lightening fast server speeds, instant provisioning, and access at the root level. Larger scale businesses can also sign up for add-ons like G-Suite or Microsoft 365 with this provider enabling them to have business class productivity.
Finally, this webhost boasts an award-winning customer care centre that helps companies trouble shoot any glitches they might be experiencing; it is here they may also access the PapaSquad support service by phone, e-mail or live chat around-the-clock should they require further assistance. With so many web hosting plans to choose from, ensure you're choosing the one that puts your business priorities first. Choose the one that does everything in their power to satisfy their loyal customers, that offers them affordable hosting they can't refuse.