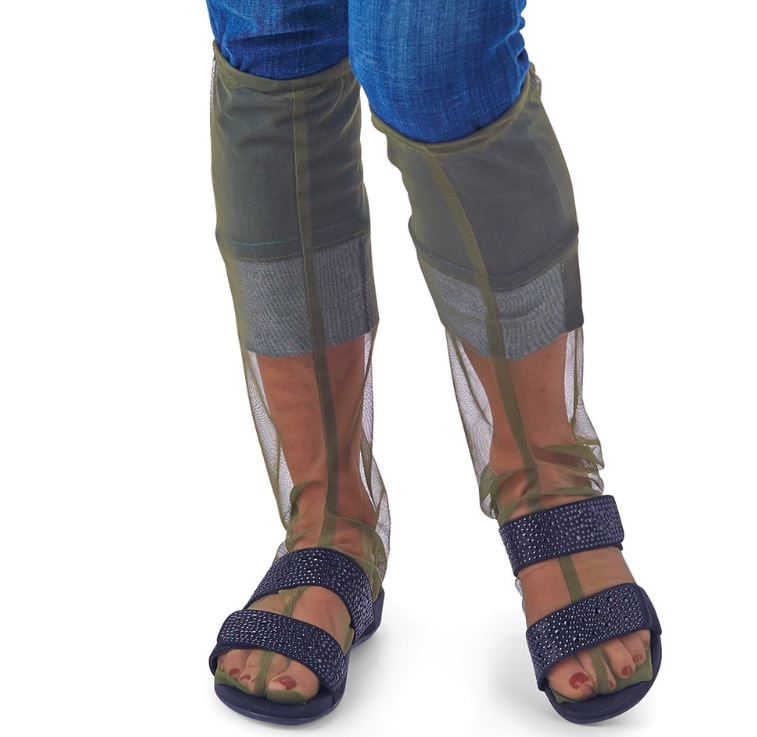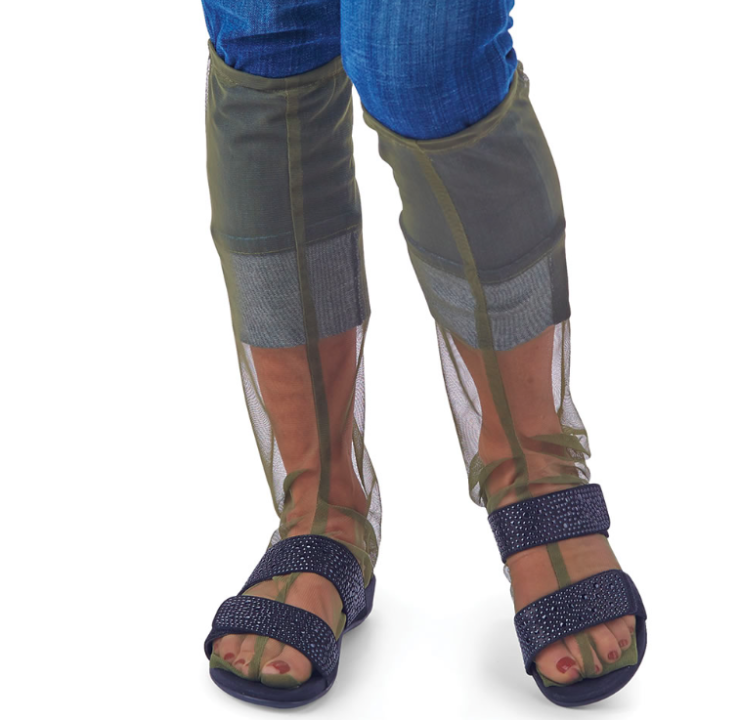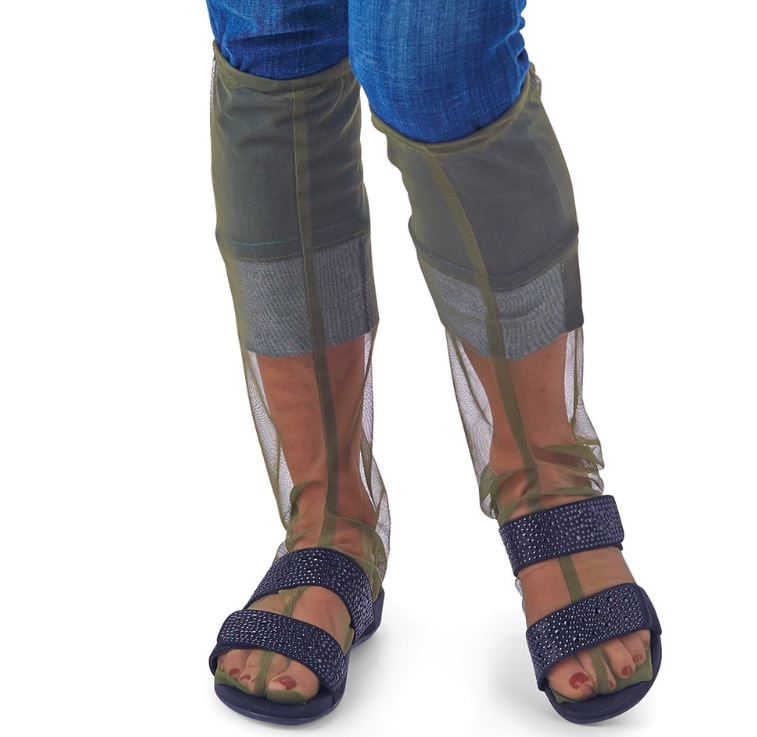 If you think a one-man mosquito tent is just a little too bizarre for you, then you can maybe tone it down a notch while still doing something about protecting yourself from the little bloodsuckers. The Knee Length Mosquito Netting Sock are meant to protect whatever exposed skin you might have below the knee. They don't get you a 10/10 on the looks department, but we suspect you don't much care about that if you're even considering this.
Worn over regular clothing and shoes, the socks protect against insect-borne illnesses such as West Nile virus and Zika, as well as the discomfort of itchy welts. Only available from Hammacher Schlemmer, the socks stay in place with elastic collars that conform to shoes. While standard insect repellents must be reapplied after several hours, the socks provide continuous, nontoxic, and environmentally friendly coverage without DEET or fragrances. The machine-washable polyester stretches to allow freedom of movement while engaging in outdoor pursuits, and is breathable so it won't trap heat, helping you stay cool even in tropical climates.
We'll wait until the full body netting suit gets released (you know it's just a matter of time…) before we make any purchase. If you can't wait that long, these socks will cost you $20.
[ Product Page ] VIA [ NoPuedoCreer ]