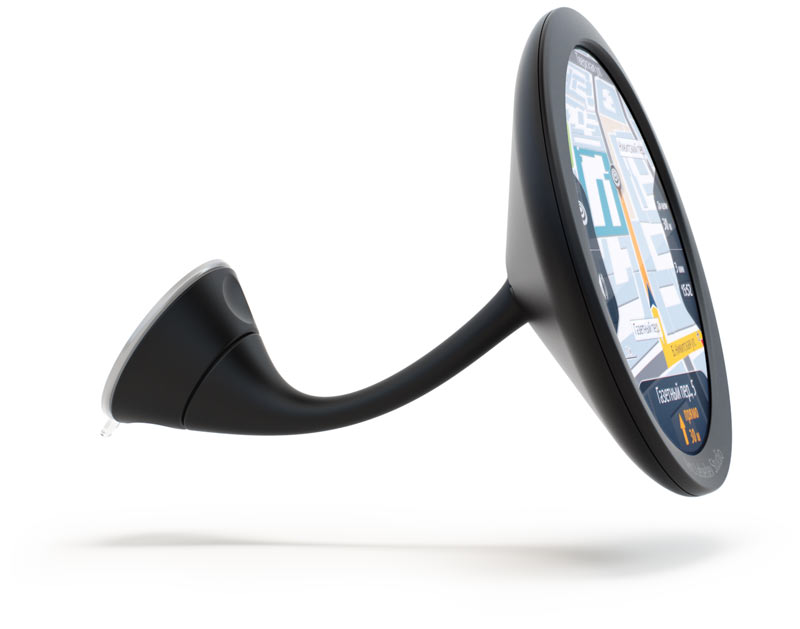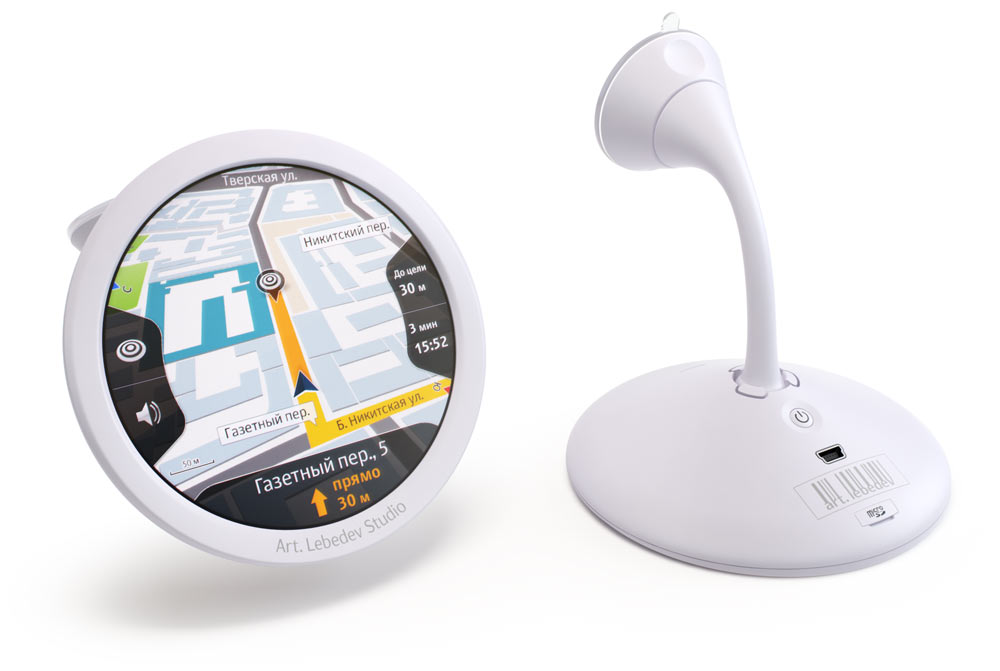 By David Ponce
We've been chronicling Russia's Art Lebedev studios' products for a long time. Ever since the Optimus Maximus keyboard, actually. Now we're hearing about the Navigarius GPS concept. Its features are nothing out of the ordinary, it's a GPS mapping device that attaches to your windshield like so many others, has touchscreen controls, USB, microSD, cigarette lighter adapter and a thin, detachable stand.
But it's round.
Really, that's its claim to fame and to be honest, we think it looks swell. If you're going to be staring at this thing while trying hard not to get lost, it might as well look half decent. Of course, like many of Art Lebedev's products, this is a concept that may or may not go into production. Pester them long enough and it might become reality, like with the Maximus Optimus. Just don't expect it to be cheap.
Once again, keep reading for a few more pictures.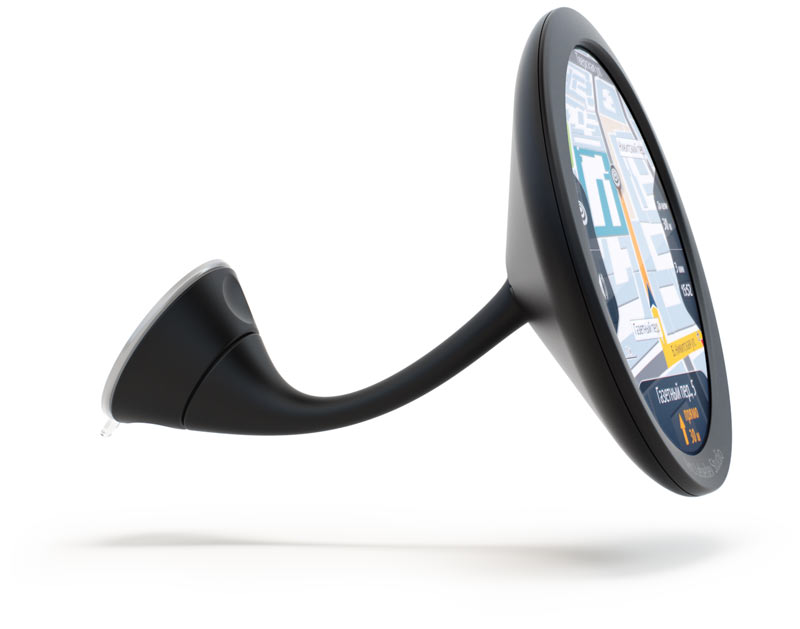 [ Art Lebedev's Page ] VIA [ Engadget ]