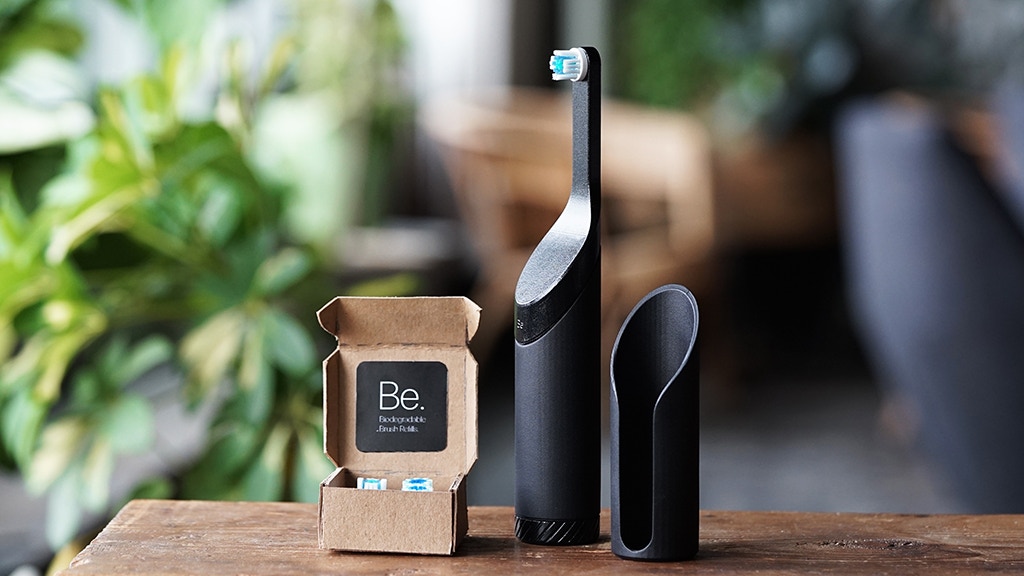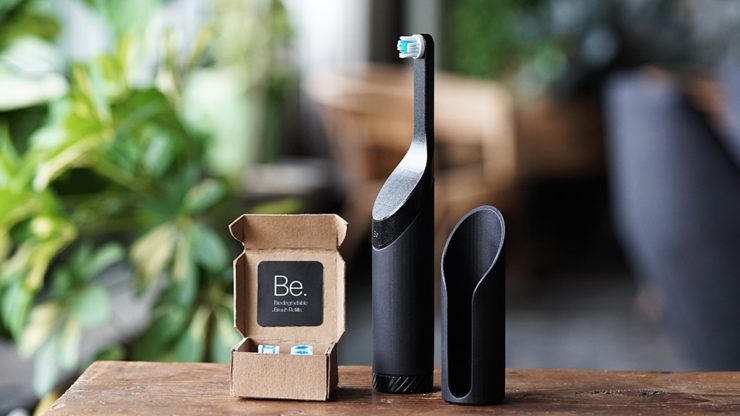 Imagine a toothbrush with a rotating head for a deeper clean, that never uses electricity. Sounds too amazing to be true? Well, don't call me a liar, and check out the B.E. toothbrush. It's a powered toothbrush that converts kinetic energy to its brushing head to become a powered brush.
You power it by rotating the base dial of the unit, which stores the wound-up energy and converts it into its rotating brush head. Just like a wind-up toy car! Simply rotate the dial before each use and the B.E. brush gives you 2 minutes of teeth-cleaning action. You can even switch off the mechanism and save that kinetic energy for its next use, like rollover minutes for your cellphone.
One thing to note is that the mechanism can only support up to 120g of force against it, which sounds rather light to be honest. They sort-of promote it as a feature to stop you from brushing too hard, but's its more likely a limitation of the mechanism. So press just a bit too hard and the brush won't move. Honestly, that's kind of deal breaker when you're talking about a $99 toothbrush.
Anyway, it's available on Kickstarter starting at $49 for the early birds, and moving up to $89 and $99 for everyone else. Though this is one campaign that has limited availability on all tiers.
[ KickStarter ]