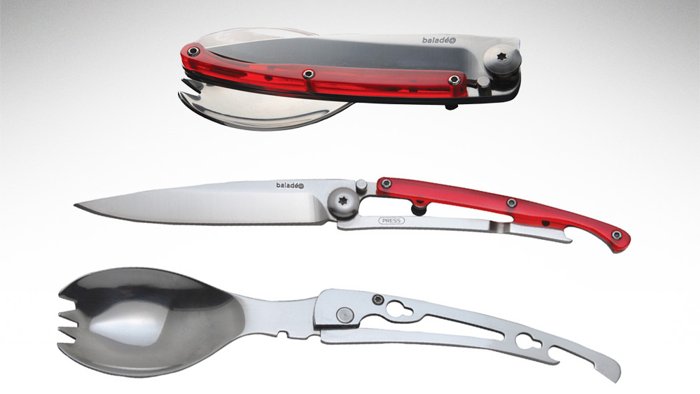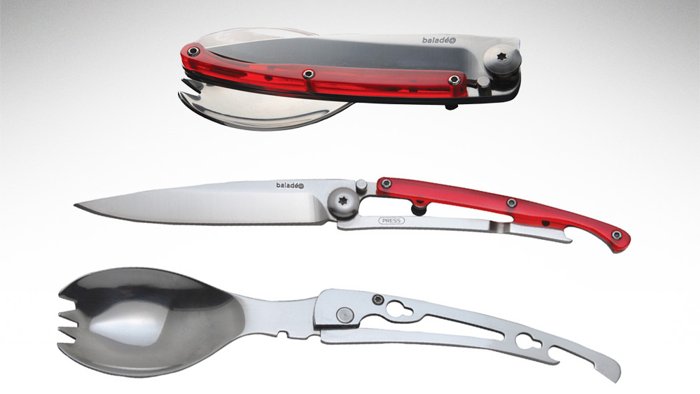 Going on a camping trip? Planning to travel soon? Then you need to get yourself one of these Baladeo Folding Cutlery Sets. It's like having a complete set of utensils all in one neat, little package.
The Baladeo Set resembles a Swiss Knife when it's all folded up. But unfold and disassemble the entire thing and you'll find that you've got a spork, a knife, a can opener, and a bottle opener. It's compact and lightweight, weighing in at only 52 grams, and made from stainless steel. Just because you might be roughing it up outdoors doesn't mean you have to eat with your bare hands. And it would be pretty useful to have this around especially if you're going to chowing on a can of pork of beans for dinner, right?
The Baladeo Folding Cutlery Set is available from Moontrail for $49.
[ Product Page ]