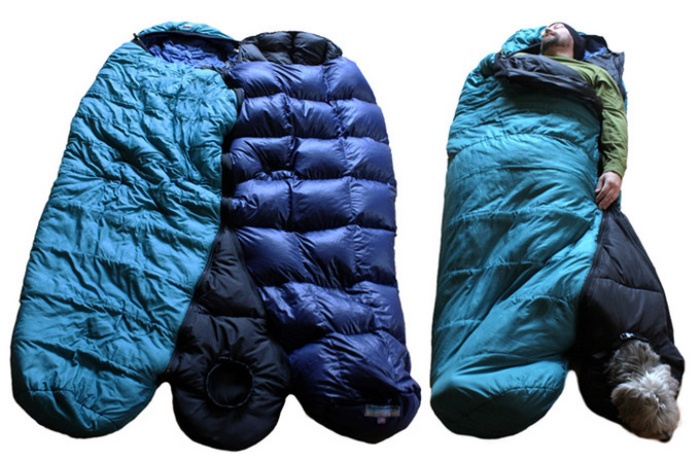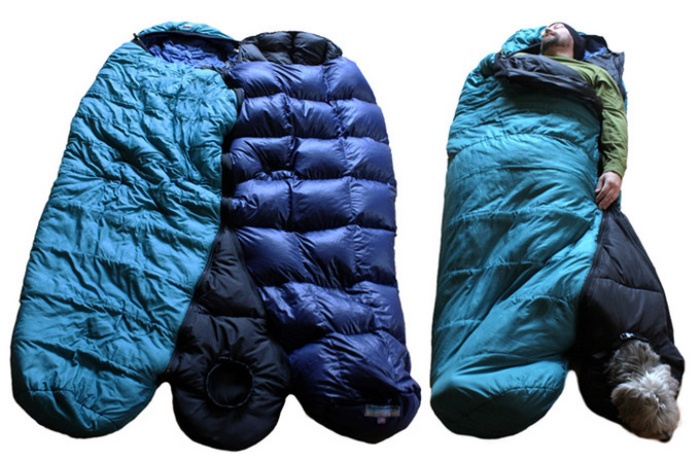 You wouldn't leave your best friend out in the cold now, would you? There's no reason to, really, even if he does happen to be of the furry, canine type. That's because things like the BarkerBag exist now. If you're fond of taking your dog with you when you go spend some time in the great outdoors or go camping, then this pet-friendly sleeping bag might just be what you're looking for.
Aside from a sleeping compartment for you, the human, there's an extension off to one side for your canine best friend. The extension also has a cinchable collar to keep your dog secure in place so he doesn't run out and run off into the night.
The BarkerBag is an insulated sleeping bag that zips to the side of your standard sleeping bag. With zippers on both sides, it can attach to a single sleeping bag, regardless of which side of it zips, or it can attach between two sleeping bags that already mate together. 
The BarkerBag is currently up for funding on Kickstarter, where a minimum pledge of $69 will get you one of your very own.
VIA [ LikeCool ]