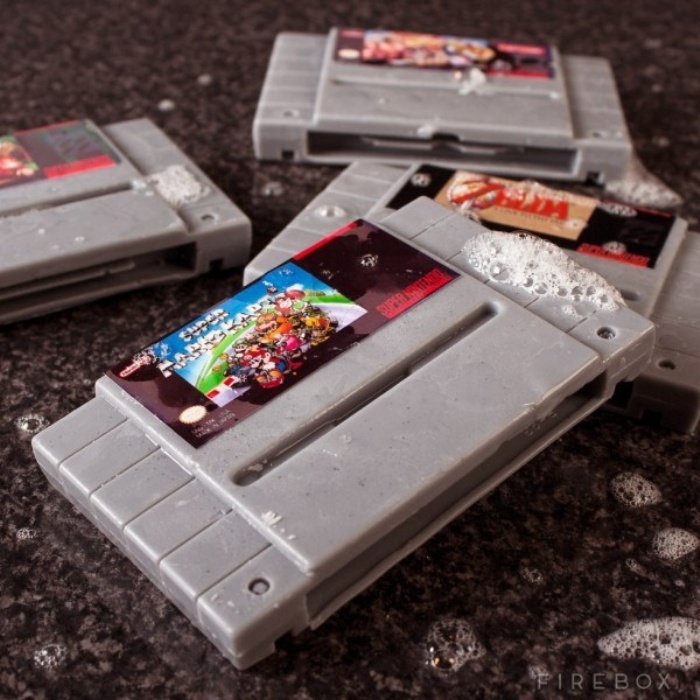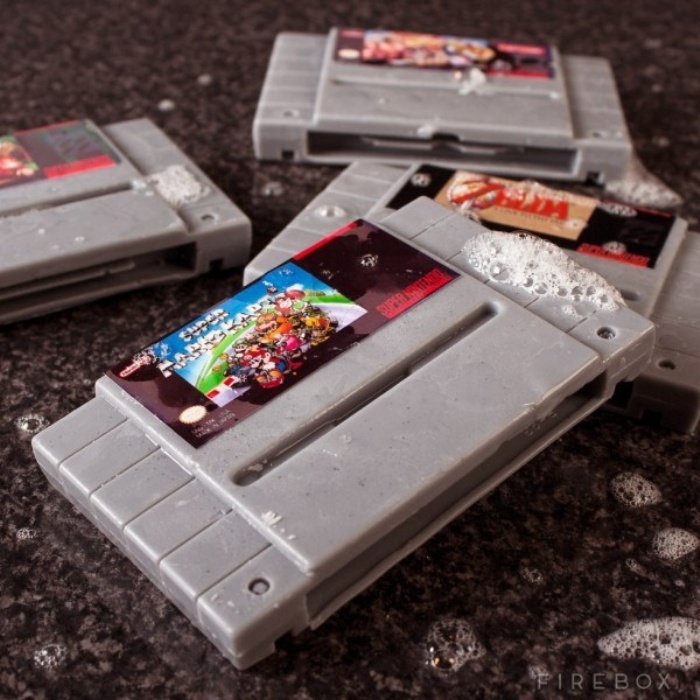 Bath time just got infinitely better for kids and kids-at-heart! Soaps modeled after Super Nintendo and Game Boy cartridges are now available from Firebox. At first glance, they look like the real thing, but you'll be able to tell the difference with one touch because obviously soap feels different than plastic.
They're available in a bunch of different titles, but they all come with an invigorating energy citrus scent.
For Super Nintendo, the following titles are available: Donkey Kong Country, Street Fighter II Turbo, Super Mario Kart, and The Legend of Zelda.
For Game Boy, the following titles are available: Earthworm Jim, Kirby's Dreamland, Pokemon Blue, Pokemon Red, Super Mario Land, Tetris, and The Legend of Zelda.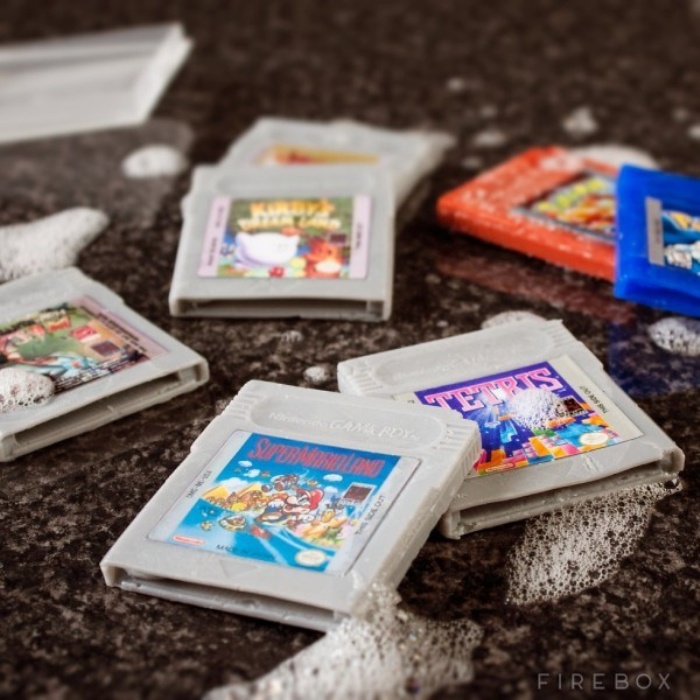 The soaps are vegan-friendly and shrink-wrapped for freshness. Just make sure you don't pop them into an actual console.
The Super Nintendo Gamer Soap Cartridges are priced at £12.99 (about $22), while the Game Boy Cartridge Soaps are £6.99 (about $12).
[ Product Page 1, 2 ]VIA [ GAS ]