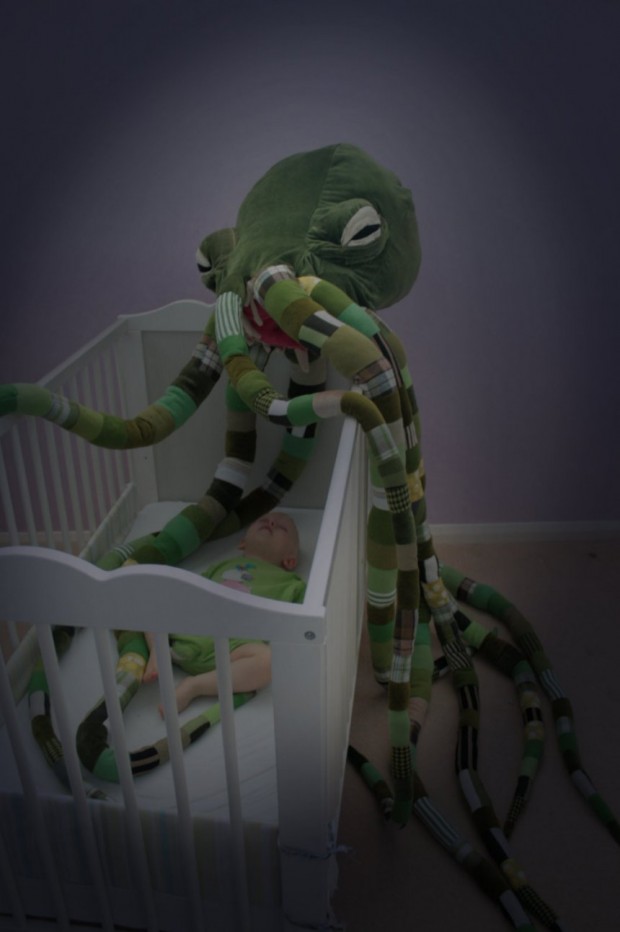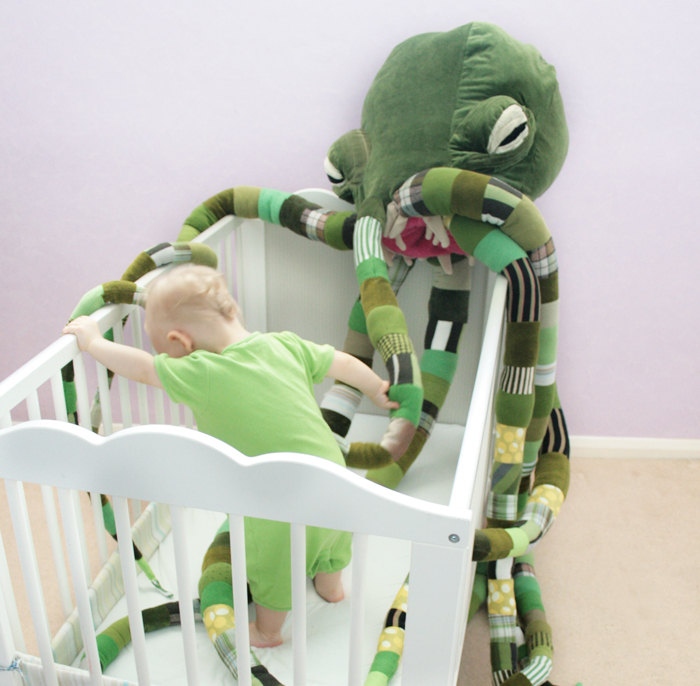 Granted, we're not suggesting you teach your toddler to actually wrestle Cthulhu, especially given that it's a fictional character. But given its monstrous appearance, it might not be such a bad idea to introduce your child to a giant plush toy fashioned after the creature. If your baby can learn to sleep with a large and heavy tentacled stuffed animal, he may grow up to be of a tougher constitution than a child brought up hugging a yellow sponge with pants. Then again, he may not.. we are not child psychologists and couldn't be trusted with taking care of anything more complex than a fish, let alone giving parenting advice.
This plush toy is big, and weighs 9.9lbs; it might be better suited as a crib adornment than a huggable teddy bear. But if the mighty Cthulhu tickles your fancy, prepare to pay $460 for the privilege of ownership.
Edit: A concerned parent has pointed out to us that leaving this toy by the crib could present an accidental strangulation hazard. Having no kids ourselves, we would like to make you aware of this and to suggest careful and responsible use, should you decide to buy it.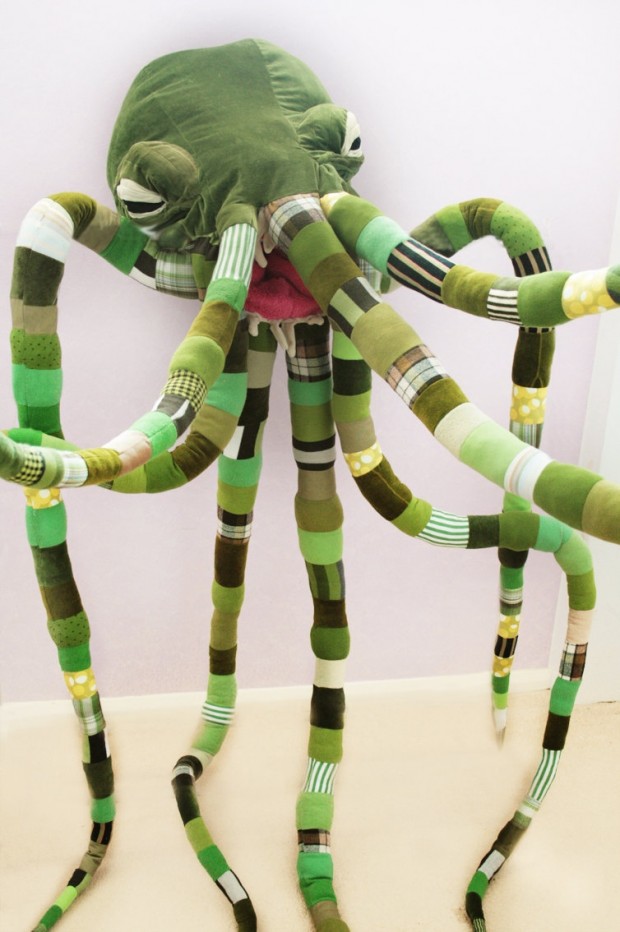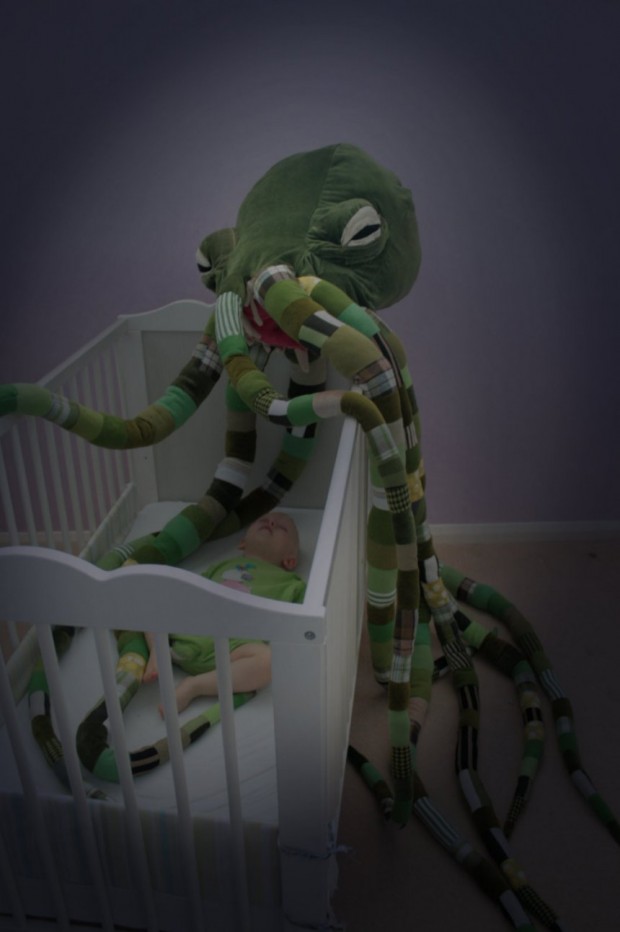 [ Product Page ] VIA [ Technabob ]