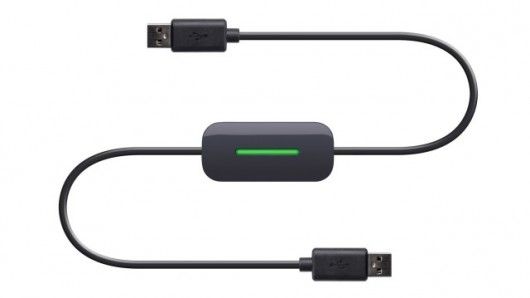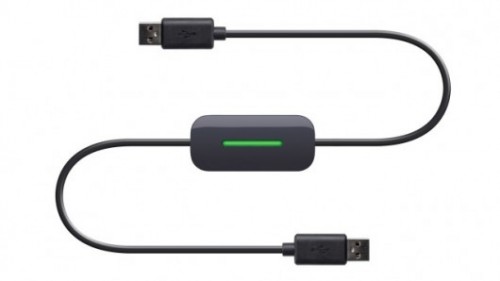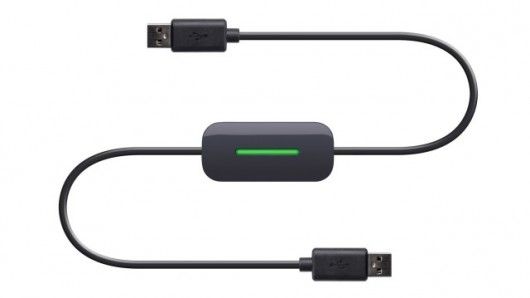 By David Ponce
October 22nd is just around the corner and with it the launch of Windows 7. Retarded promotional videos aside, this OS has a few people excited as it might actually not suck. So if you're thinking of buying a new PC running the new OS but are afraid you'll have to painstakingly transfer all "user accounts, Windows settings, files and folders, pictures and photos, MP3s and other music, videos, program settings and program data, and e-mail messages, settings, and contacts" to the new PC, Belkin's got you covered with this Easy Transfer Cable. Designed to work with Windows 7's Easy Transfer utility, it'll simply automate the entire process. Plug one end to the old PC, another to the new and run the included software.
Once the transfer done, a post migration report is generated, which gives you a comprehensive view of everything that was transferred. Because of possible incompatibility issues, programs and applications are not transferred to the new computer. Instead, the utility provides a list of all the programs and applications that were installed on the old PC along with links to the latest versions of the programs if they are provided by the software developer.
The cable is about $33 and available in North America starting October 23rd. Q1 in Europe and Asia.
[ Amazon Product Page ] VIA [ Gizmag ]