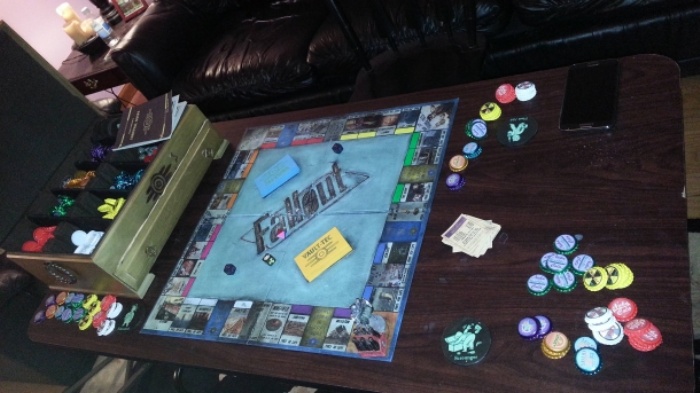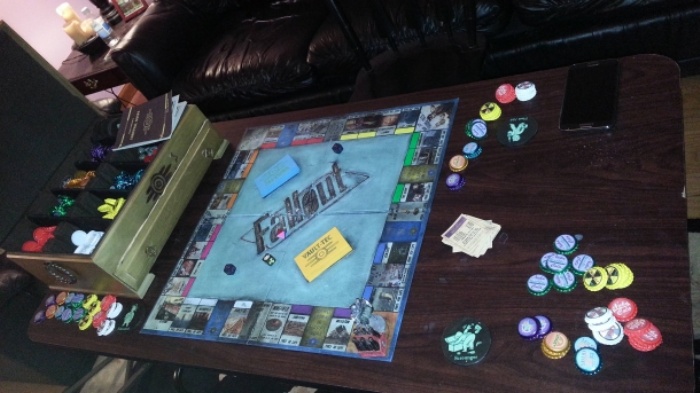 Reddit user XsimonbelmontX aka Brandon wanted to get something nice for his wife since her birthday was coming up. Instead of getting a generic present like perfume or something crappy like a mug, he went above and beyond by making her a customized and one-of-a-kind Fallout version of the board game Monopoly.
Brandon basically painted over a regular Monopoly board and used his imagination and artistic prowess to add various scenes and locations Fallout, like Tenpenny Tower (it's on the Boardwalk spot on the board, if you're wondering.) He replaced the paper money in the set with bottle caps that ranged in value from $1 Nuka-Cola Quartz to a $500 Sunset Sarsaparilla Star piece.
Of course, it wouldn't be complete without a custom set of game pieces, so Brandon fashioned some from melted action figures and other random stuff like a miniature set of Coca-Cola bottles. You can check out more photos of Brandon's masterpiece after the break!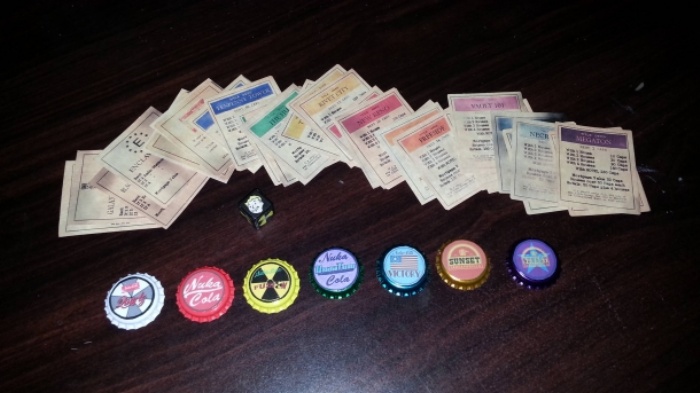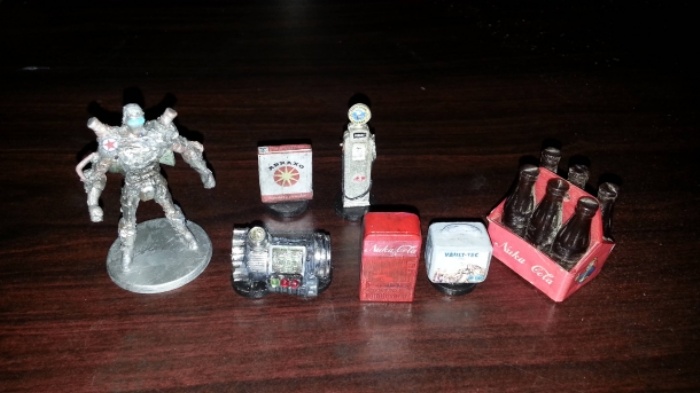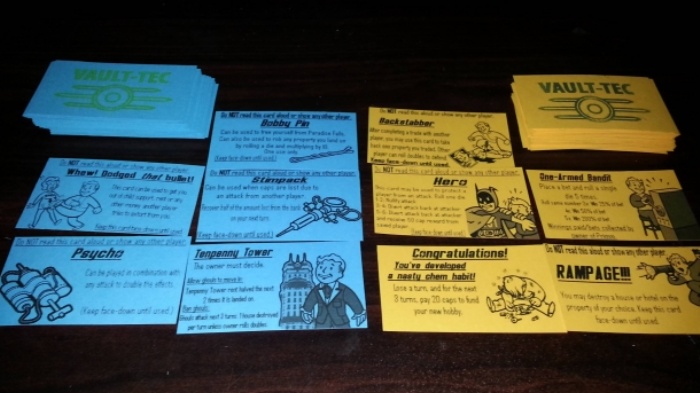 VIA [ C|NET ]