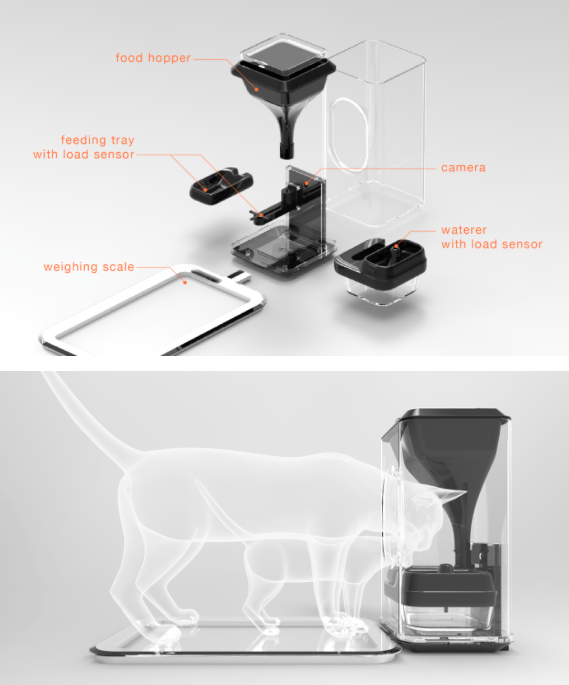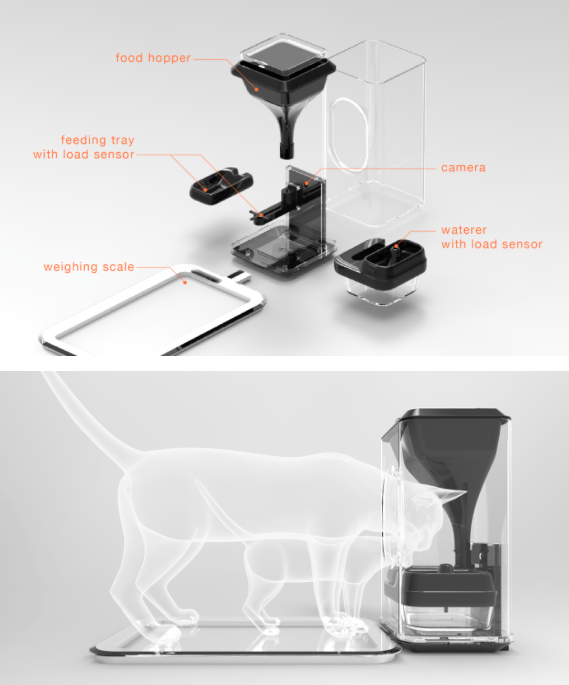 Being a busy professional sometimes makes it hard to keep pets, since you're not often at home monitoring their eating habits and making sure they're getting enough of what they need. But with the freedom now afforded from crowdfunding campaigns, products like the Bistro Smart Feeder are popping up, which could drastically change the way you take care of your cats. The automatic feeder features so much tech, it's hard to know where to start. First off, a camera will analyze your cat's face as he approaches the machine, so that it knows which one is feeding at any given time (assuming you have more than one). This allows the device to track specific metrics for each animal: its weight (through an integrated scale on the front), how often it eats, and how much. If the device notices any significant deviation from normal, you'll be immediately notified.
Aside from tracking metrics, the Bistro Feeder can attempt to perform some smart portion control, in the case that one cat has a tendency to steal food from the other. It does this by limiting the amount of food left in the tray after a feeding, based on what its learned from each cat's habits.
Given the campaign's popularity, most early-bird slots have been sold out. But you can still get one for $219, and it'll come with a "cozy Bistro cat tent".
[ Project Page ] VIA [ Technabob ]