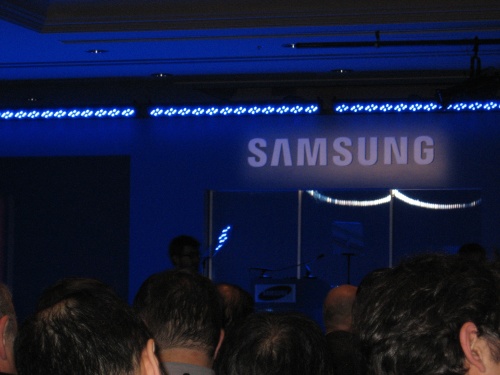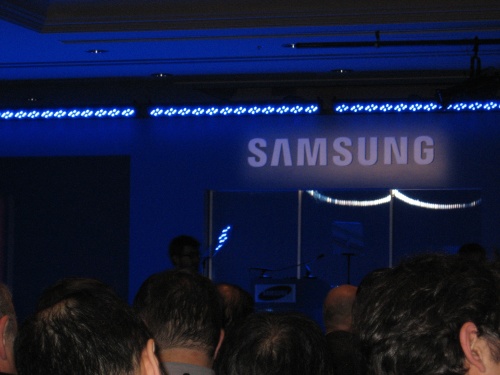 David Ponce
I'm here in Vegas, liveblogging the samsung press conference. keep refreshing this article throughout the next hour to get live updates.
2:42pm Launching the HMX-H106 SSD camcorders. 64GB with solid state drive. 12 hours of HD footage. Getting out of here.
2:37pm God damn connection. Launching a new slim wall mount, that reduces the TV to wall gap from 2 inches to 0.6 inches.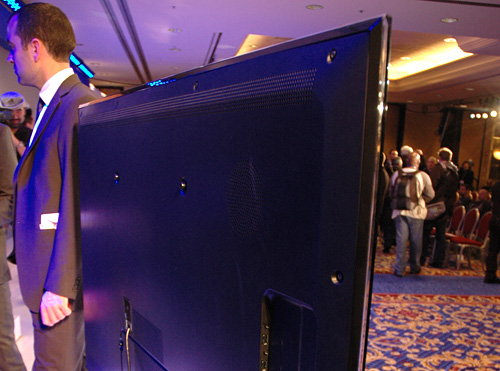 The LED 8000 delivers 240Hz refresh rate. Chrome accented design.
The PDP 850 plasma TV is only 1 inch thick.
Launching the 2233RZ 3D monitor.
2:29pm Finally talking about new products. I'm getting some connectivity problems. Strategic products: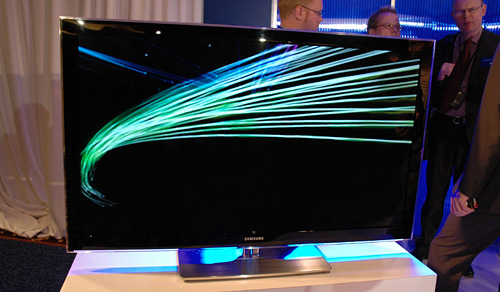 – LUXIA LED TV line. Redefines energy efficiency, creating a new TV category. Crazy ass contrast ratios, super slim, 40% less power consumption than conventional LCD TVs. Mercury and lead free.
– Samsung LUXIA LED 7000, with Medi@ 2.0 multimedia experience. Internet TV.
2:24pm Talking green. Their LED TVs and washing machines have contributed to Samsung being awarded 1,858 eco-friendly certifications.
2:21pm Talking about Intuitive Emotional UI. Being able to customize your menu screens in various Samsung devices, like cameras, video enabled MP3 players. Like the P3. Demo of the interface does indeed show improvement.
2:18pm Launching Samsung LUXIA LED TV, slim TVs with built in tuners, up to 55 inch. Unsurpassed brightness and clarity. Using the unified UI mentioned earlier, to strengthen the brand.
2:15pmWireless Connectivity Solution. Sharing of media between devices. Wireless full HD content transmission. Mobile WiMax. WiMax?
2:14pmYahoo! launching Widget Engine, a developer platform to allow third parties to develop applications that will work with Samsung products. Widgets for the TV. Neat idea if deployed right.
2:13pm Yahoo! talking now about their vision of TV and Internet integration. Working with Ebay, MySpace, CBS to develop TV widgets for cinematic Internet. Being able to interact with web using only remote control.
2:10pmLaunching Samsung Internet TV, integrated with Samsung products, with collaboration with Yahoo! Good stuff.
2:08pmTalking about unified UI. Good thing they thought about this.
2:05pmSamsung's approach, they're calling "Seamless Experience". Explaining their competitive advantage from other companies doing Seamless Experience.
2:00pm Just managed to find a seat middle right of the room. Nice large LCDs and loud music. We're about to start.