Wellograph takes fitness to a totally different level with their new fitness watch. Called the Wellograph, it's an activity tracker, heart rate monitor, and running watch in one. It's got a built-in accelerometer and sensor on the underside that does all the tracking while you've got it on. It looks fancy and better than most other smart watches, so you'll actually want to wear it all the time (which is good, because you'll be able to get the most out of it if you keep it on 24/7).
When you want to check out how you're doing, the Wellograph brings up your stats and displays them in easy-to-process graphs on its 1.26-inch monochrome display.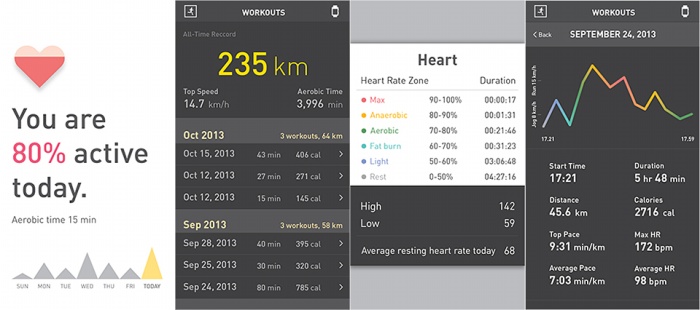 The watch comes with an app and Bluetooth connectivity so you can hook it up with your phone, but you'll be able to use it on its own if you prefer, as well.
The Wellograph will be released in April of 2014 and will be priced at $320.
[ Product Page ] VIA [ Technabob ]