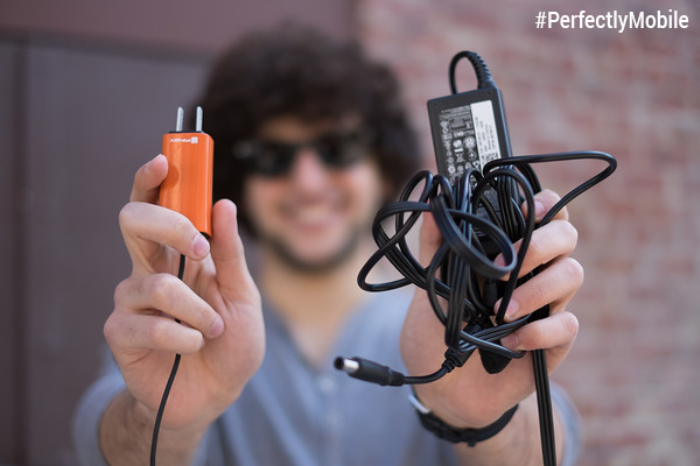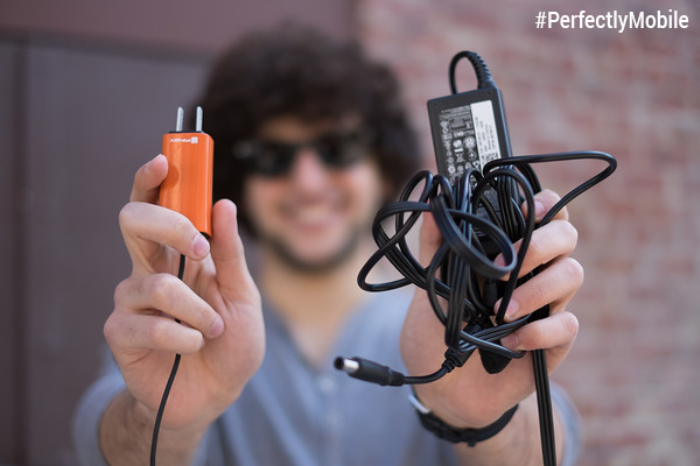 If you work out of the office a lot, then chances are you've had to deal with lugging a bulging laptop bag around because of the bulky adapter that it came with. Leaving it really isn't an option, considering there's only so much–or rather, so little–that you can do on limited power. It's a problem people face, day in and day out, and it's one that the folks behind Dart pretty much solved with its release.
Dart is dubbed as the "world's smallest laptop adapter" and that might very well be true if you look at the images of it. It's roughly four times smaller than the average 65W charger, with a volume of only 2.5 cubic inches. It comes with a six foot cable and comes with an integrated USB port, allowing you to charge your laptop and another device, like you tablet, at the same time.
The catch: Dart's output is 18-21 Volts and can only be used with devices that require 65W or less, so that makes some laptops and tablets incompatible with it.
Dart is up for funding on Kickstarter, where a minimum pledge of $89 will get you one of your very own.
[ Kickstarter ] VIA [ Geek ]