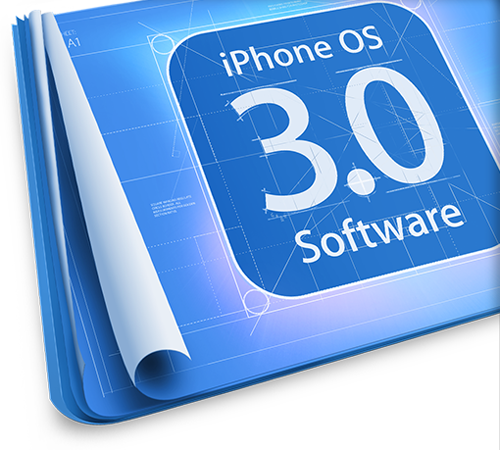 By Chris Scott Barr
In case you missed it, Apple held their big conference announcing the iPhone 3.0 software yesterday. I have to get something out of the way right off the bat. As soon as the event was announced, the blogosphere lit up with rumors of a Mac tablet also being announced. Honestly, it seems like that's been the case since Apple was granted a patent for a tablet back in 2005. At any rate, it's been four years and there is still no Apple Tablet to be seen. The event was, as promised centered around the new iPhone software, which was anything but disappointing.
The biggest features that made their way into the third iteration of the mobile OS were (in no particular order) cut and paste, MMS, push notifications, turn-by-turn GPS navigation and data tethering. Yes, looking over that list there were likely a great many iPhone users that thought they were still dreaming when the announcements came in. Of course it was the things that Apple didn't announce that made them realize that it was, in fact real.
Two very large features that were hoped for did not make the cut. Namely support for Adobe Flash and the ability to run applications as a background process. Both were a disappointment, but I think most people (myself included) are plenty happy with the updates that Apple announced.
Other notable features include the ability to wirelessly connect iPhones together in a peer-to-peer network for sharing files and playing games together. Developers can now integrate Google Maps into their own programs thanks to the public API. One downside to note is that while the iPhone will now officially support data tethering, AT&T has not yet announced any plans to offer a data package that supports this. We can only hope that they will sometime in the near future.
The new 3.0 software will be available this summer free of charge to all iPhone users, which does include the original iPhone. As for those with an iPod Touch, you'll have to shell out $10 for the privilege of upgrading your device.
[ Apple ] VIA [ BoingBoing ]