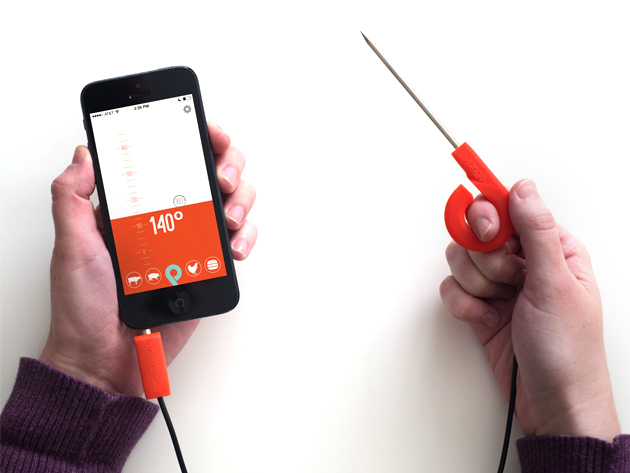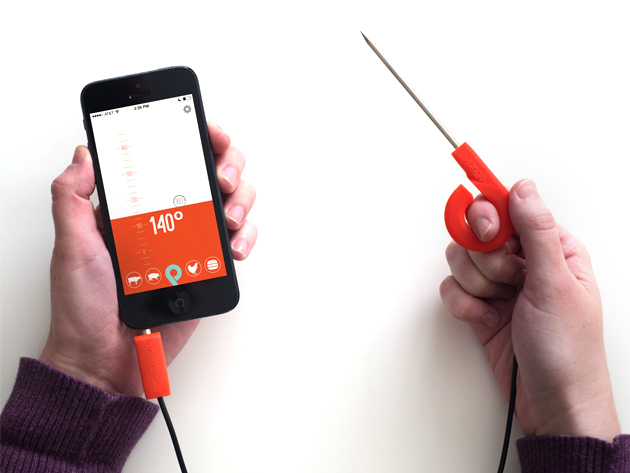 Cooking isn't an exact science, but with the right tools, it can be, so you can cook that perfect steak or roast each and every time — minus the usual estimations and approximations that usually go with it. Well, when it comes to cooking temperature anyway, because that's what the Range Smart Thermometer will take note of for you.
Its 3-inch sharp tip is made from steel and durable silicone so you can poke and prod whatever you're cooking to record its temperature and get alerts on your phone when it's ready to go.
Perfect for use while grilling, roasting, baking, broiling, & smoking meat
Easily connects to your device via its silicone cable
Prevents you from eating undercooked meat
Clips onto pots to enable hands-free, no-fuss cooking
Offers calibrated temperature readings in both Fahrenheit & Celsius
Comes w/ graphing mode to map out the data points of your food experiments
The Range Smart Thermometer is currently on sale for $59.95.