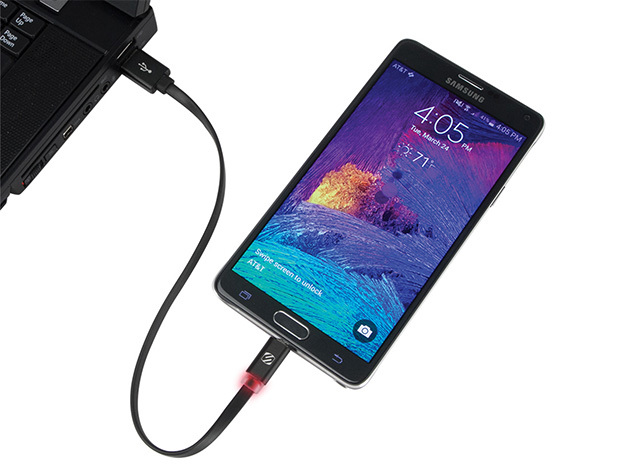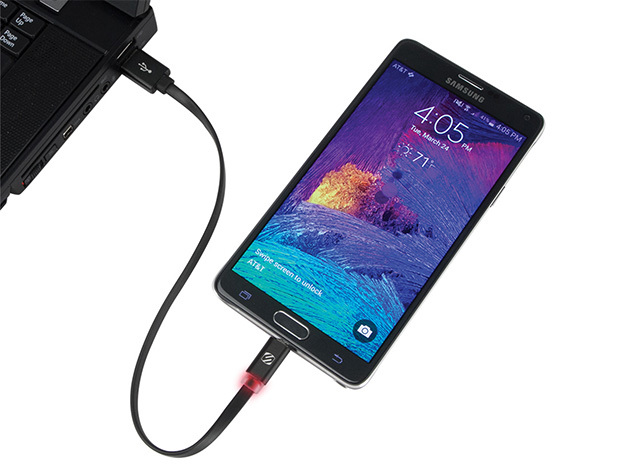 Reversible USB cables are a must-have. For some reason, even though statistically we should only insert the USB cable the wrong way 50% of the time, in reality, it's more like 100%. Reversible cables work both ways, and the FlatOut™ LED Micro-USB Cable does just that.
Most micro USB cables can only insert right-side-up into your device. But not the FlatOut™ LED Micro. This handy cable boasts a symmetrical connector that fits into device ports either side up, meaning you can avoid unnecessary damage from inserting it the wrong way. Complete with a built-in LED charging indicator and a tangle-free design, this premium cable will soon become an indispensable accessory.

– Quickly charge your device
– Transfer data between your device & computer
– Insert the reversible connector either side up
– Use the LED indicator to gauge charging progress
– Enjoy a tangle-free design
Normally $13, it's $10.99 today.