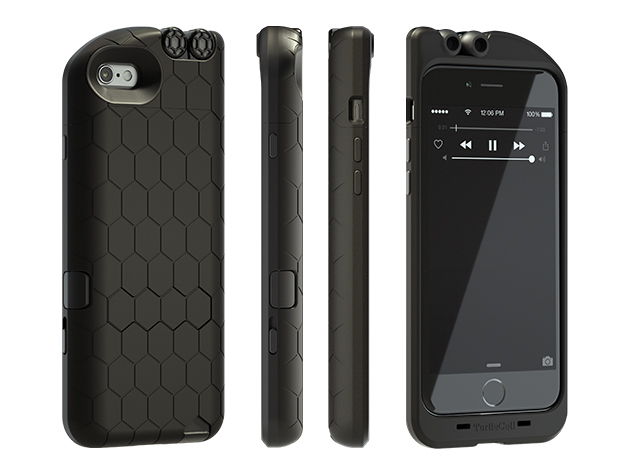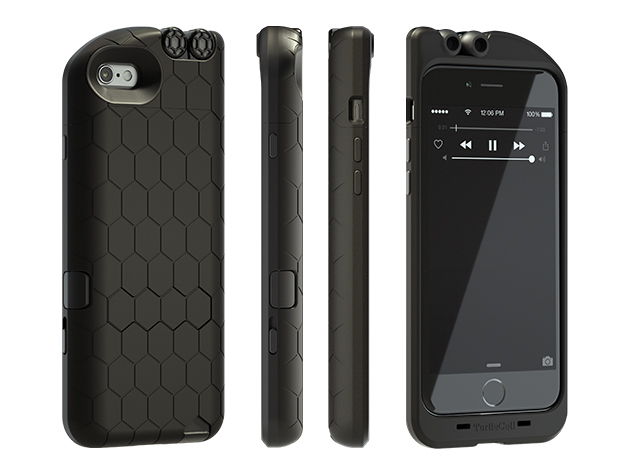 iPhone cases are a dime a dozen, but every now and then you see one come along that stands out a little for its features. The TurtleCell Headphone Case for iPhone 6 is interesting because it has earbuds built-in.
iPhone-owning audiophiles can now rock out to their favorite tunes anytime without having to keep track of their earbuds. Not only does the case feature a stylish hexagonal-patterned body to protect your phone from drops, but it also boasts built-in, retractable headphones to seamlessly play resonant audio anytime, anywhere.

– Use the built-in, retractable headphones to listen to audio
– Always have earpieces on hand wherever you go
– Prop up the case w/ the built-in kickstand
– Use the in-line microphone for hands-free phone calls
– Quickly use the built-in controls to change volume, switch songs, etc.
– Easily engage & disengage the headphones w/ the audio switch
– Enjoy a custom-designed, stylish construction
– Take advantage of a tough headphone cable reinforced w/ Kevlar fibers
Normally it's $60, but with today's deal the price goes down to $49.95.