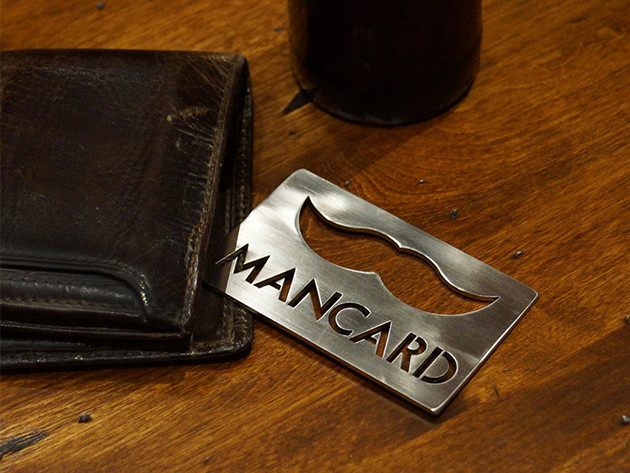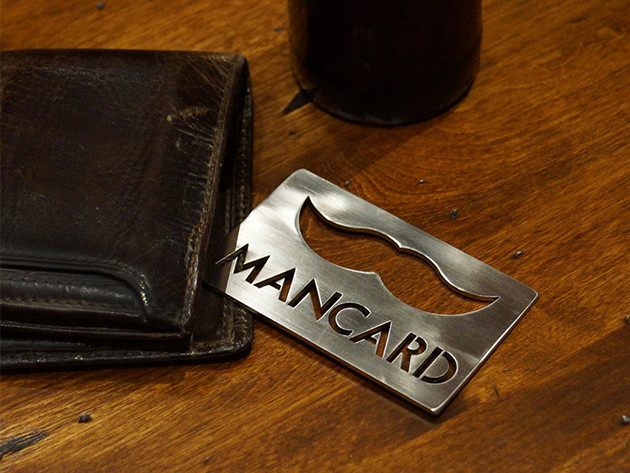 Wallets tend to get crushed and curved, sometimes beyond recognition, in our hipster-loving skinny-jean pockets. The Man Card aims to add some spine to your wallet, protecting your cards, and giving you a bottle opener at the same time.
What's manlier than steel? Steel that protects your wallet and opens your beer at the same time. That's about as manly as it gets, and it goes by the name, Man Card. This stainless steel piece slides into your wallet to straighten out your cards and its inlaid mustache can crack open any beverage. That's right, you've just been handed your Man Card for life.

– Made of durable stainless steel to outlast wear & tear
– Prevents bending of credit cards
– Easily portable, fits in any regular sized wallet
– Features an epic mustache that opens any bottle
It's normally $26, but with today's rebate, you're looking at $19.99.