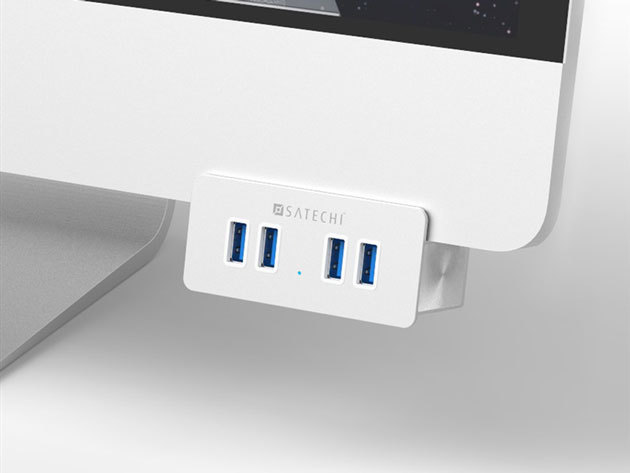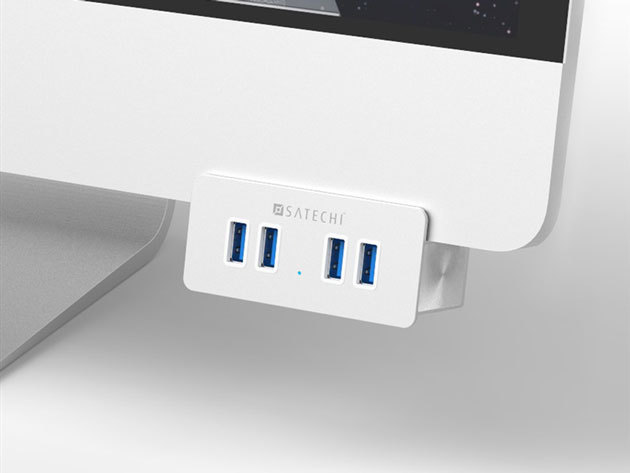 Does your computer have USB ports on the front? No? The Premium Aluminum 4-Port USB Clamp Hub can help with that. It's super cheap, and adds, well, 4 USB ports to the front of your computing device in an elegant manner that you won't be embarrassed to display around your friends.
Plugging USBs into the back of your computer can be like searching for a needle in a haystack. Make life a little easier with 4 easy-access ports that seamlessly clamp to the front of your Mac or PC. The Satechi Hub provides easy charging, easy access to your vital devices, and is even easy on the eyes.

– Replaces a single USB 3.0 port with 4 individual ports
– Finished in an attractive brushed aluminum
– Provides easy access to any of your USB compatible devices
– Allows for immediate use with no software installation
– Protects your monitor from scratching w/ rubber padding
– Indicates which ports are powered and ready for use w/ individual blue LED lights
– Backwards compatible with USB 2.0
Normally you'd have to pay $28 for it, but with today's deal you shave $8, for a total of $19.99.