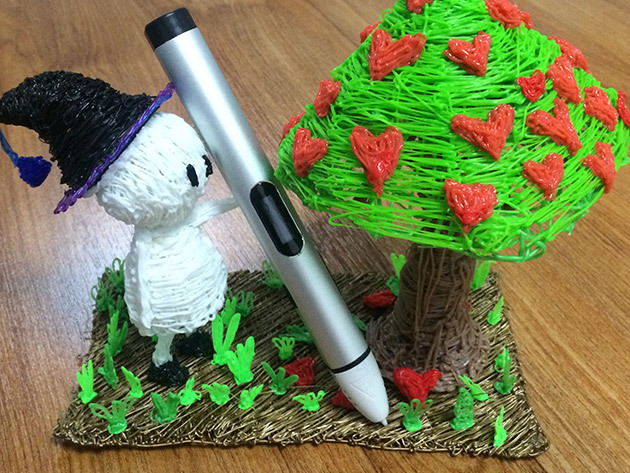 3D printer pens are cool because you can draw a 3D object in the air, with your hand. They work by heating up and melting a plastic filament, which almost instantly hardens as it exits the pen. The Dewang X4 Low Temperature 3D Printer Pen has a temperature control setting, which would give you greeted control over your creations.
3D printing represents an exciting new frontier in many fields, from architecture to healthcare, and its uses are only growing. While a full-fledged 3D printer will set you back some thousands of dollars, these fun, productive pens allow you to create objects from nothing, simply by drawing.

– Change the temperature & control the speed of drawing w/ 3 easy to switch options
– Create objects out of thin air in a safe environment
– Draw on hands or bodies without worrying that the temperature is too hot
Normally $159, the Dewang X4 is $99 with today's deal, shipped for free.